Christmas celebrated with fervour at Green Heaven Kids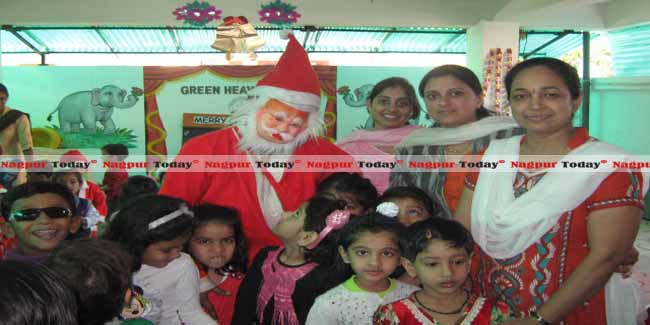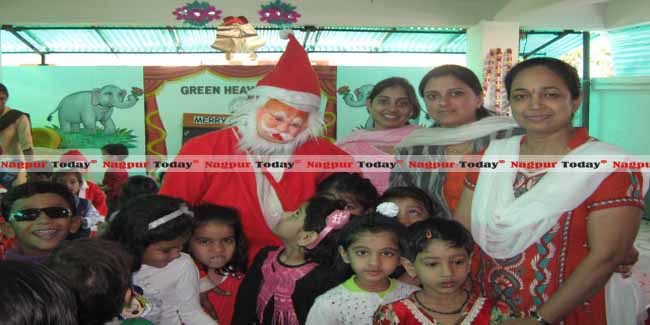 Nagpur News: A Joyful and grand Christmas celebration was held at Green Heaven Kids.  C.N Deepthi prayed for peace and highlighted the message of Jesus birth and celebration of Christmas.
Christmas carols and hymns were recited by students.  An attractive Christmas decoration was done by teachers under guidance of Sangita Pande .  X-mas tree was specially decorated by students.  The most thrilling part of the celebration was entry by C.N. Deepthi disguised as Santa Claus where the joy of kids doubled. Kids danced with joy and sweets were distributed to them.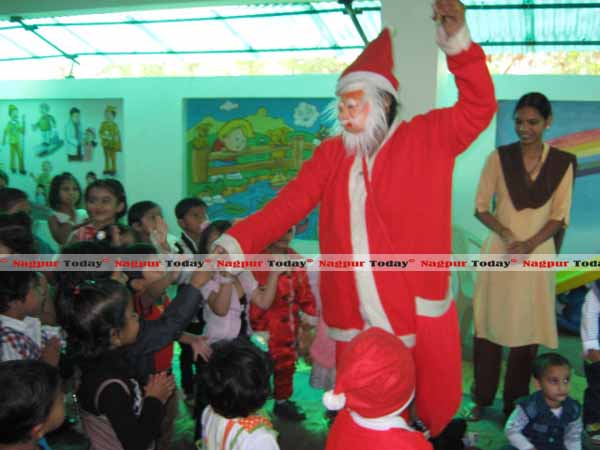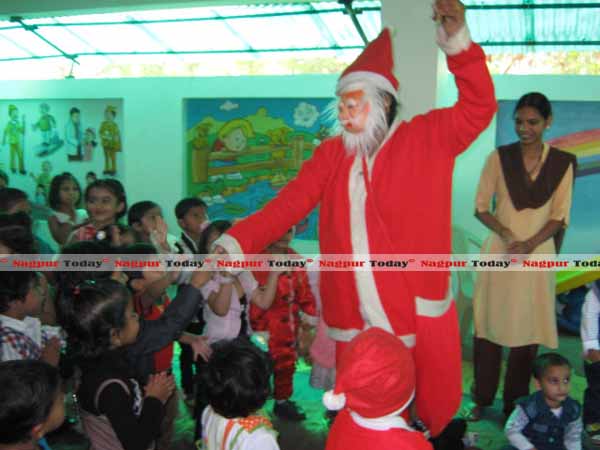 Director Kavita Sharma along with Principal Aboli Bidkar appreciated the teachers and staff for making the program a grand success .