Nagpur News.
Nagpur bench of Bombay High Court has issued show cause notices to the State Government and Maharashtra Tourism Development Corporation (MTDC) over a petition filed against Rajkamal Resorts in Khindsi, Ramtek for possessing the land beyond the lease period. It is alleged that the lease limit of Rajkamal Resorts ended on November 5, this year.
Justice Bhushan Dharmadhikari and Justice Atul Chadurkar in their show cause notice issued on November 23, 2013 have asked the respondents to file their reply till December 23, 2013. The petition was filed by Prashant Kimmatkar at the Nagpur bench of Bombay High Court here after he unearthed this fact under Right to Information Act (RTI). Kimmatkar said that Rajkamal Resort was given to the resort administration on lease till November 5. However, neither the State Government nor the Tourism department took the resort under their possession after the lease ended.
The petitioner claimed that the resort is being run illegally by the private party since the lease date has ended. But no heed was paid by the authorities concerned.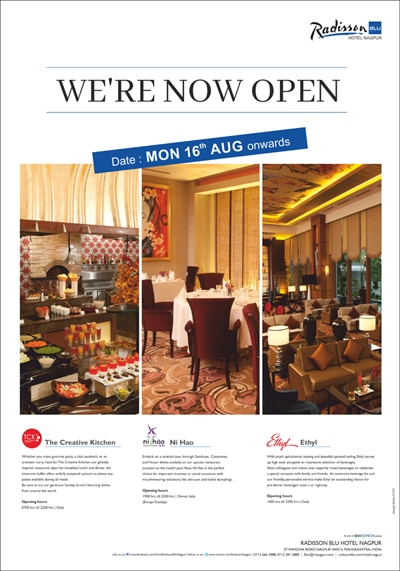 Violation of MTDC rules
According to the petitioner, as per MTDC rules, the land given on lease is taken into possession soon after the lease ends. But, no such action was taken in this case. The petition adds that MTDC had given contract to Chandrapal Chouksey in 1992 on lease for the period of five years. However, the lease ended in 1997 and without opening tenders, the contract was given to Chandrapal Chouksey which was against MTDC rules. The petition alleged that as per MTDC norms, it is necessary to open tenders to issue contracts; however, MTDC has clearly violated the rules by giving contract to the same contractor since 1992. He also mentioned that this has incurred huge loss to the revenue department.
30 years lease being broken in parts, claim Chouksey
Nagpur Today spoke to Chandrapal Chouksey who runs the resort in this regard. He claimed that Maharashtra Tourism Development Corporation had leased out the resort for 30 years. But due to some technical problems, the resort could not be leased out for 30 years at a stretch. So it is leased for 5 years at a time and renewed after 5 years. He claimed that 20 years have already gone and that he has already applied for renewal of the lease. He also added that this time he has requested that the lease be extended for a period of 10 years.
He claimed that tourism was initiated and developed in the region only because of his efforts. He claimed that it was because of his efforts that tourism developed in Totladoh in Ramtek, Khindsi in Ramtek, Ambazhari in Nagpur, Junona in Chandrapur, Mahan in Akola, Ghodazari in Chandrapur, Ramdham along with Nature Park & Resort in Mansar. Chouksey said that this resulted in generation of employment, stimulation of local economy and promotion of the idea of eco-tourism and environmental conservation.
He said that his name is registered in Limca Book of records in 2008 and 2011. He has also been awarded Paryatak Mitra repeatedly 3 times for promoting tourism activity in Vidarbha. He has also been awarded with various other awards like noble son of Ramtek, Netaji Subhashchandra Bose National Award. He has been awarded with Magnum award for providing boats for flood relief and developing tourism in Vidarbha.
Kimmatkar is a blackmailer, alleges Chouksey
While clarifying that the lease process and official formalities are on, he even spoke out against Kimmatkar who moved court against him. Chouksey even went on to call him a blackmailer, alleging that Kimmatkar has many cases registered against him in Ramtek police station. He also showed a thick government file with the name Kimmatkar written on top of it saying that this is the police file of Kimmatkar that he procured from the Ramtek police station.
Chouksey managed higher authorities, retorts Kimmatkar
When Nagpur Today spoke to Prashant Kimmatkar, he said that based on his petition only the High Court has initiated action against Chouksey. He said that only due to his underhand dealings and bribes to higher authorities, Chouksey was able to get the lease extended without anybody else to compete for the lease.
Kimmatkar informed that based on his petition, the Joint Director of MTDC Satish Soni had issued instructions to Nagpur based MTDC official Hanumant Hede on July 8, 2013 to take the resort into his custody and to place a security personnel therein. Hanumant Hede had in-turn forwarded this letter to Chouksey about the lapse of lease of Rajkamal Resorts.
Cottages made without permission
Kimmatkar went on to report that Chouksey had without any permission from MTDC, renovated the staff quarters and turned it into cottages and is leasing them too and minting money in the bargain. He said that the money earned from these cottages never reached the MTDC.
According to Kimmatkar, since the lease ended in July 2013, the sum of money earned from July to December should be deposited to MTDC which is not being done till date.
Officer returned empty handed
Nagpur Today met Senior Regional Officer of MTDC Hanumant Hede. He said that he along with a few officials had gone to Rajkamal Resorts to take possession of the resort but Chouksey's brother who was running the resort refused to hand over the resort to MTDC. It is alleged that he said that the process and formalities of the extension or renewal of the lease is already on so they will not handover the property to MTDC as yet. Hanumant Hede in turn informed the head office about the refusal of Chouksey to handover the resort.
The entire blame game was reportedly the result of political rivalry between Congress and NCP activists. All the opposing members are trying to malign the image of the other to prove their innocence. 
::: Samuel Gunesekharan ( mail t0: news@nagpurtoday.in )