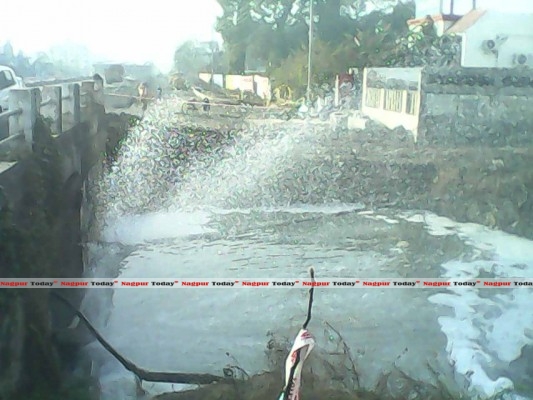 Nagpur News : The woes of residents near Hotel Heavens seem to increase with every passing day. Nagpur Today had earlier reported that the gutter and sewage lines near Hotel Heavens at Koradi Road, had been choked due to the ongoing construction of ambitious highway project on the road stretching from Pagal Khana Square towards Betul-Obaidullahganj National Highway (NH). Residents complained with NMC and NIT, however, the complaints fell on deaf ears of the official. On one hand, the choked gutter and sewage lines are posing a threat to the health of nearby residents while on the other hand the construction company has broken the pipelines due to which gallons of drinking water is being wasted every day.
The construction work, which is in progress for past one year, picked up pace in the last few months and at present the construction is undergoing near Hotel Heavens and Wox Cooler Company.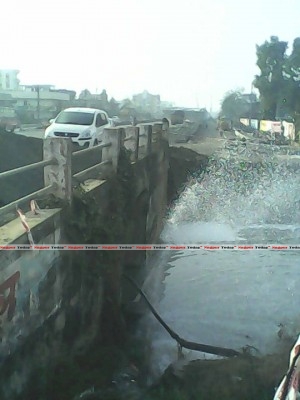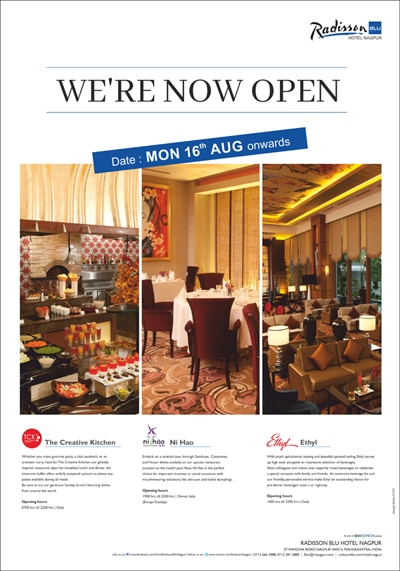 'Pipelines will be repaired only after completion of construction'
The Engineers Sharma and Sinha of the contractor company Oriental Structural Engineers Private Limited had broken the pipeline of drinking water. They informed that the pipeline could be repaired only after the construction in the area would complete. For last 10 days, lakhs of gallon drinking water is being wasted in the area between 7 am to 9 am but engineers are not bothered to save the precious drinking water. Nearby residents informed Water Department of OCW and NMC but they turned cold shoulder to their complaints. When Nagpur Today contacted OCW Ashi Nagar Zone Regional Manager Shrinivasan, he was unaware of the area in question while Zonal Manager Ajay Yadav informed that the pipeline could be repaired only after completion of construction work. It was shocking to learn that he was not bothered about lakhs of gallon drinking water which was not being utilised for the citizens.
Officers turn blind eye
It is must be noted that the Site Engineer Sharma had blocked the nullah near Hotel Heavens due to which the gutter and sewage lines have almost choked in the area. The stink and dirt stacked near nullah has lead to health threats to nearby residents. The people residing near the nullah are living in fear for the health of their children and children are unable to go out for outdoor games.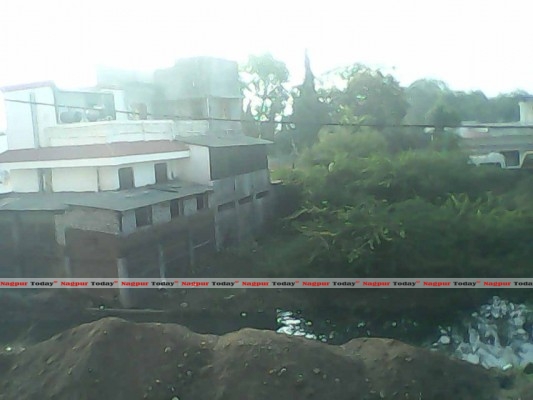 It must be noted that in last few days, a five-year-old kid fell into the blocked nullah from the third floor of Rajat Heights building near the nullah. Someone jumped into the nullah and saved the boy from drowning. However, the site engineers have turned a blind eye towards the directives from Mayor Anil Sole, Health Committee President Ramesh Shinganre, NMC Health Department officers Urkude.
Nagpur Today tried to contact Ashi Nagar Ward Officer Harish Raut but he was unavailable for the comment. However, when contacted Ashi Nagar Zonal Health Officer Rangari he was confused about the address of the area in question and assured that he would try to solve the problem.