Nagpur: A 45-year old man living in New Colony area of the city developed cold feet on the very first day of New Year when he found a chit of paper, thrown in front of his house, wherein it was written that "agar aap apne dono bachonko sai salamat dekhna chahte ho to kal Rs 20,00,000 leke aane hoge, nahi to aap apne dono bachon se hath dho baithonge" (If you want to see both your children safe and secure then you will have to bring Rs 20 lakh or else you will lose both your children).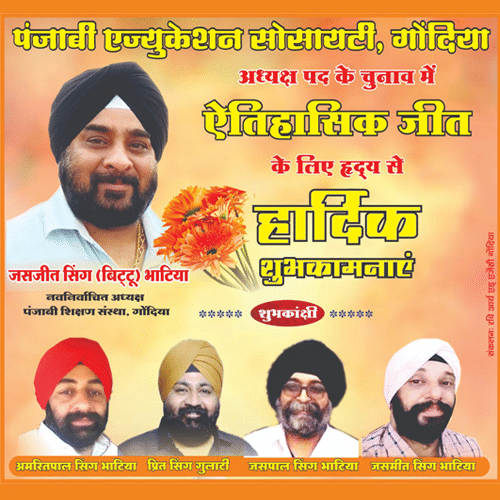 The dreaded chit of paper was thrown by some unidentified miscreants in front of Kunjbihari Nandkishore Tekdiwal's house situated at Plot No. B/7, Saurabh Apartment, New Colony. The chit of paper having the extortion money demand, written in blue ink, was found by Kunjbihari Tekdiwal around 8 am on Friday. The innocuous looking paper left Kunjbihari and his family stunned and with no choice but to approach Sadar Police Station and lodge a complaint in this regard.
PSI Varpade, acting on the plaint, has booked the unidentified offenders under Section 385 of IPC and mounted a hunt to apprehend them.