Shanti Nagar & Wanjari ESR cleaning on Dec 29 & Dec 30 respectively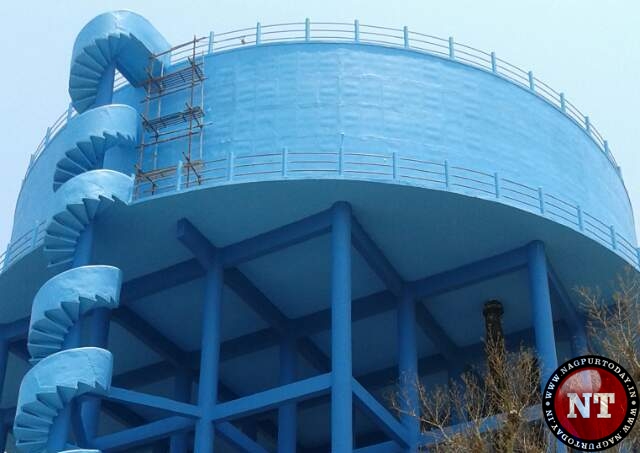 Nagpur: KCC Limited has been shifting 600 mm dia distribution line at Achraj Towers for Nagpur Municipal Corporation on Dec 28, 2018 (Friday).
Following this work Chaoni line & Itarasi water supply line will remain affected for a day.
Areas to remain affected are following shutdown on Dec 28 are : Raj nagar, Chaoni, Byramji town, New Colony, Gondwana Square, Khadan, Mecosabagh Christain Colony, NADT, & Akar Co.Soc.
The inconvenience caused to citizens due to GH-Rajbhavan shutdown work is highly regretted.
Further, Nagpur Municipal Corporation and Orange City Water has planned to clean Wanjri ESR on Dec 29, 2018 & Shanti Nagar ESR on Dec 30, 2018 respectively from 9AM to 6PM.
During this period water supply to below mentioned areas shall remain affected hamper as well as there will be no tanker supply from both the ESR's.
The areas to be affected following Shanti Nagar ESR cleaning on Dec 29 are : Vinobabhawe Nagar, Nagsenvan, Rajivgandhi nagar, Pandurang Nagar, Gulshan nagar, Vandevi Nagar, Santoshnagar, Omsainagar, Vaisnodevi Nagar, Kalamna Basti, Vajpayee Nagar.
The areas to be affected following Shanti Nagar ESR cleaning on Dec 30 are are: Shantinagar, Mahesh nagar, saibaba nagar, Tulsinagar, Mudliyar layout, Hanuman nagar, Ramsumerbaba nagar, Maskey layout, Bangdeplot, RPF quarter, Ambedkar chowk, Gutbi colony, Mhada colony, Karuna nagar.
It may be mentioned here, NMC- OCW that is operating and maintaining Nagpur Municipal Corporation (NMCs) existing water supply system is giving special emphasis on cleaning of elevated service reservoir (ESR) and ground service reservoirs (GSR's) by an in-house developed OCW ESR Cleaning system.