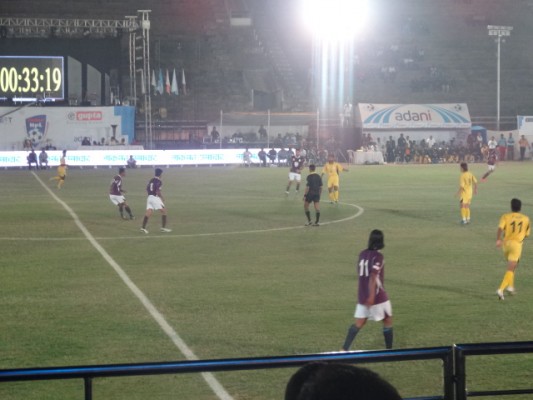 Nagpur Sports News: Meghe United and Abhijeet Lions played out a goalless but exciting draw in group one match of Lokmat's Nagpur Premier League (NPL) Football Tournament at Yashwant Stadium o Monday.
With this draw both the teams have earned one point each and have five points to their credit after three games. Meghe United's goalkeeper Chetan Dawdhuria once again displayed outstanding performance under the cross bar and saved almost half dozen attempts. This is for the second time that United played a goalless draw. Their last tie against Gupta Tigers also ended in goalless draw.
In the first half both the teams had an equation ball possession and made some unsuccessful attempts. Meghe United would have tasted early success had 30-yard shot of Yunus not dashed against the side pole . Six minutes later , Gazi's bicycle kick was brilliantly saved by Lions goalkeeper Abdulla Ansari.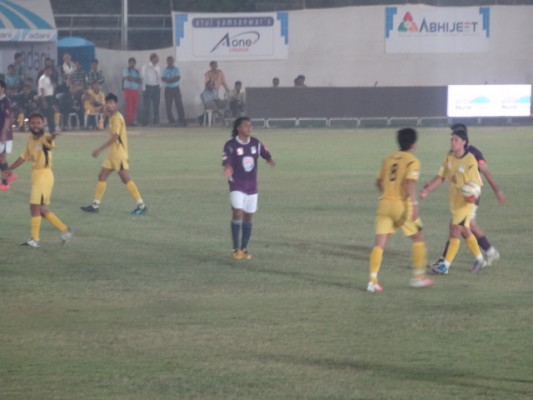 Meghe United goalkeeper Chetan Dawdhuria saved the team from facing goals twice. First in the 17th minute he saved header of Arif Khan and then three minutes later thwarted an attempt of Michel Okwudili.
With just few minutes remaining for the break, another major attempt came from United but Gazi just missed the target on solo effort.
In the second half also both the teams missed some good opportunities. Lions professional player Nakata's shot from the top of the box area was brilliantly saved by Dawdhuria. Two minutes later Meghe wasted an opportunity when Faizal's free kick dashed against the cross bar. Dawdhuria again showed brilliant work under the cross bar by saving the header of Michael. Meghe's Moroccan strikers Yunus and Gazi missed one chance each. In the 83rd minute Yunus' attempt went just wide of the target and then in 88th minute Gazi's left footer on counter attack missed the target.
Supporters of Meghe getting all anxious as their goalkeeper pulls out a save from thin air.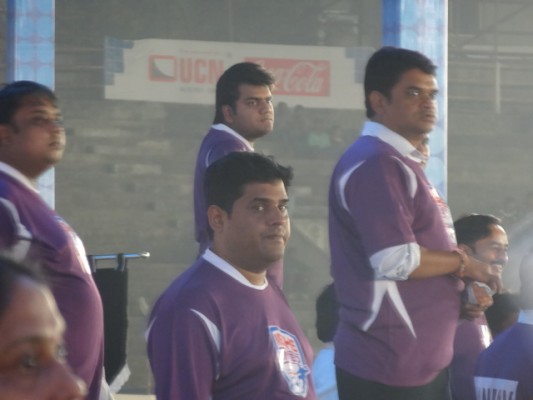 Part II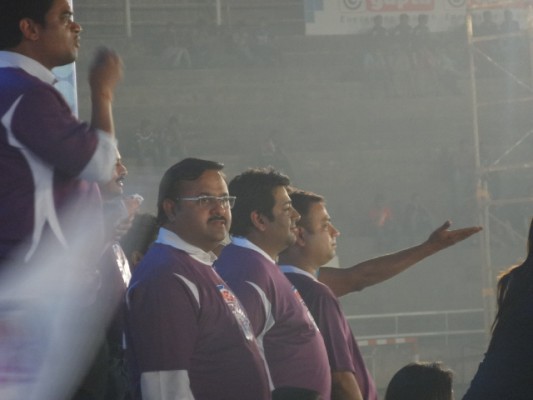 Nakata of Abhijeet Lions ad Shrikant Naidu of Meghe United were declared best players.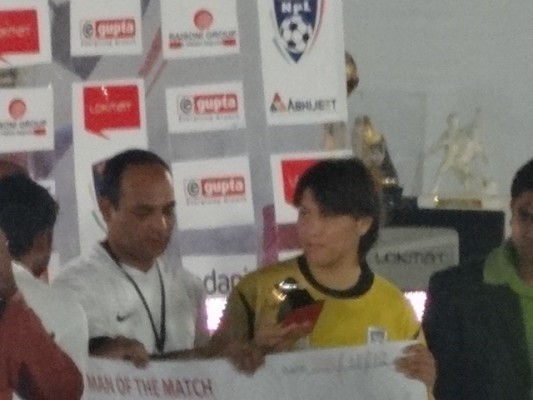 Earlier MD of Bihade Housing Agency Kishor Bihade, Mohan Gandhe of Gandhe Memorial Education Society and Amit Yenurkar of Sancheti Public School were introduced to the players.