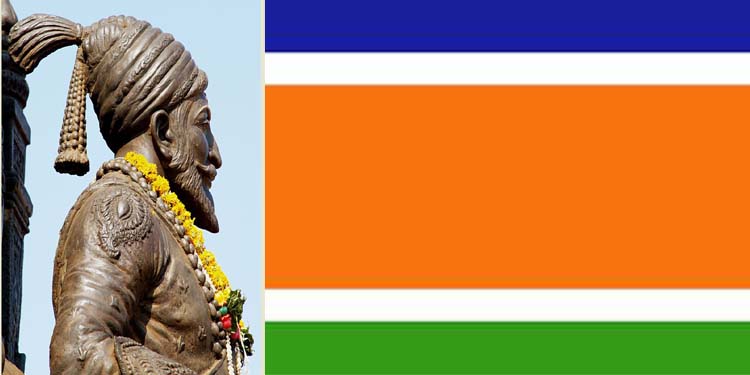 Nagpur News : Tension prevailed at Juni Basti in Zingabai Takli on Monday as the NMC officials along with Gittikhadan police removed the statue of Shivaji Maharaj installed by the Maharashtra Navnirman Sena workers on a site beside Pili river. Later, around 200 party workers under the leadership of MNS District President Chandu Lade staged protest in front of Gittikhadan police station, demanding FIR to be lodged against the NMC officials for defaming Shivaji's idol.
Talking to Nagpur Today, Lade informed that MNS has been protesting the proposed construction at the said site by Slum Rehabilitation Authority (SLA) as the area has been an integral part of conserved Pili river. He said that they have brought the matter to the present NMC Commissioner Shyam Wardhane and also to his predecessors during the last three and a half years but all their appeal fell on the deaf ears of the authority.
He told that it is interesting to note that in the year 1998 the then local area Nagarsevak Dattuji Thete proposed to construct the ground near the same site located on bank of Pili river. Dattuji even spent over Rs 60,000 in the development but when the matter was raised in the NMC budget meeting, the proposal was rightly rejected with the stricture that no construction could be permitted beside the reserved river area. On the contrary, Lade alleged, the SLA has been given approval to construct three buildings on the same site. Lade lambasted the NMC officials saying that the authority is working under pressure from builder lobby.
Keeping their opposition intact, the MNS workers under the leadership of Lade and with due consent from the local residents installed the statue of Shivaji Maharaj some time back. But the NMC initiated drive in association with Gittikhadan police and took away the idol to its custody.
Lade warned that the MNS workers would further launch gherao of NMC's Mangalwari Zone No. 10 on Tuesday and demand FIR against the erring NMC officials. Meanwhile, police have assured Lade that FIR would be lodged against the NMC officials after the investigation is through.