Nagpur: The Aam Aadmi Party, true to its 'constitutional' aims is not going to rest on its laurels in Delhi; a lot of activities are being planned by the Maharashtra, specifically Nagpur, units which will begin unfolding next month.
Nagpur Today spoke to two senior AAP leaders of the city, Devendra Wankhede and Ashok Mishra about party's future plans.
They were obviously both overjoyed by Delhi results, winning the Bawna seat in by-elections, but said the result was expected.
"Though we have limited power in Delhi, we have worked very hard and very sincerely in 3 years, specially in the fields of Education and Health" said Ashok Mishra.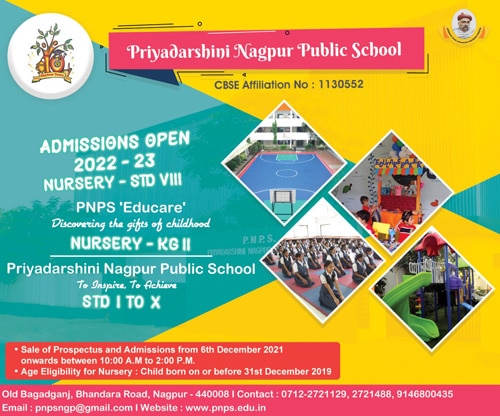 "After the disappointing results of Punjab and Goa, we campaigned hard too, leaving nothing to chance" comments Devendra Wankhede.
Bawna, rural Delhi constituency has prepared them for future projects
As it happens, Bawna which they just won is a large rural constituency outside Delhi city.
The party cadre as a whole is planning to take up farmers' issues seriously now.
"We are seeing the distress that farmers of India are in; whether it is Maharashtra, Madhya Pradesh, Karnataka or Tamil Nadu, farmers have been agitating and demanding some fundamental changes; no party is really serious about supporting their cause, we shall do it!" Claimed Devendra.
"After making big promises before the 2014 general elections, to double MSP, to implement Swaminathan Commission recommendations in toto, the Modi govt. went back on its promises and even gave an affidavit to the SC that they were not in a position to implement Swaminathan's report" said Wankhede.
The AAP Nagpur and other Maharashtra units are first going to hold a Kisan rally in Amraoti on 10th Setember this year. They are preparing comprehensively for this and aim at having at least 25,000 farmers attend it.
"Farm leaders and active farmers from all over the state will attend this meet and address the farmers" said Mishra.
"Farmers need more infrastructure development, like network of rural roads, intra-village roads connecting internal farms to main tarred roads, godowns to store their products including cold storage units, and better marketing systems" pointed out Devendra Wankhede.
"The present day Govt. is completely anti farmer. They have taken away subsidies that Farm sector got earlier; a sack of fertilizers that used to cost Rs. 200/ earlier costs Rs. 1000/ now but where in commensurate rise in prices of agri products?" He asks.
He opines that they do not have the will to increase Food prices since that invites ire of urban middle class. "It is all vote politics only" he says.
All AAP units across India have been working with farmers for last 3 years.
As a culmination of their efforts they are planning big Farmer agitations in the capital on 2nd October and 26th November, which is AAP Foundation day.
Micro Finance fraudulent schemes also being targeted by AAP
Wankhede said that along with farmers' issues his party has also been studying the usurious MFI 'small loans' to city women, specially those living in bastis.
All RBI guidelines regarding such MFI loans are being flouted by various Finance Companies, he said.
They have broken RBI laid Fair Practise Code which regulates max. rate of interest that can be charged on such loans.
"They charge monthly interest of 3% to 5%, which is huge! "
"To repay such loans, women take out new loans, though rules state that one group of women can avail of only one loan at a time" pointed out Wankhede.
To their horror, AAP volunteers who have studied this problem in depth, said they have come across cases where women were being forced to pay upto 60% annual interest! Also cases, like in Mominpura Nagpur, where a certain group has been simultaneously given 10 loans!
"They earn max Rs. 15,000 to Rs. 20,000 and have loans to repay of Rs. 40,000 per month! How is that possible?" Wankhede pointed out.
They have apprised Divisional Commissioner Anup Kumar of this situation since he heads a Administrative Inquiry commission constituted by the state government to probe this problem.
"He already has a lot on his plate and is understaffed, we doubt if he can go into the whole gamut of this issue" feel AAP leaders.