Chandrapur gifted with 15th GMC of state, with 100 seats intake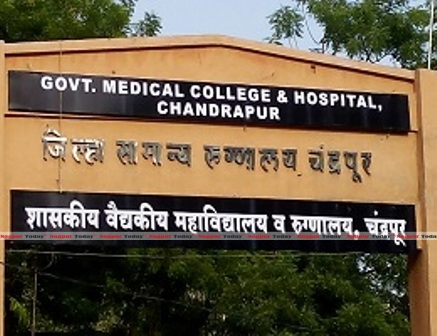 Nagpur: Chandrapur district will feel a great pride in having the 15th Government Medical College (GMC) of the state of Maharashtra, after the Supreme Court cleared all clouds, refusing to grant stay on orders of Nagpur Bench of Bombay High Court, issued on July 8, 2015. Consequently, the Union health and family welfare ministry issued directives for setting up a new GMC at Chandrapur with 100 seats of MBBS as its first intake. 
The Medical Council of India (MCI), which had filed SLP, was directed by the division bench of the Apex Court, comprising Chief Justice H L Dattu, Justice Arun Mishra and Justice Amitav Roy with clear-cut instructions that it (MCI) should first abide by the orders of Nagpur Bench of Bombay High Court, dated July 8, 2015, regarding starting the admissions to the first batch of MBBS course at Chandrapur. The GMC Chandrapur will also have hospital facilities.
The Apex court also asked MCI to submit its compliance report to the court. The respondents in this case included Union health and family welfare ministry and Maharashtra government while the original petitioners in High Court were Prakash Itankar of Gadchiroli and Ramdas Wagdarkar of Ballarpur (Chandrapur).
The petitioners in the Apex Court had argued that they wanted a medical college at Chandrapur in the interest of backward region that includes Chandrapur and Gadchiroli districts, mainly populated by tribals. The respondents had to bow to the pressure of logic defended by the Apex Court.
As ad hoc dean Pradeep Dixit received letter of permission from Union health secretary Sudhir Kumar, he confirmed that the admission process for first intake of 100 MBBS students for the academic year 2015-16 would be completed soon, but as per laid down criteria for admission. The permission will be for a year in the beginning, subject to verification and achievement of yearly target of GMC, and the permission would be newed depending on the developmental needs of GMC and Hospital.
The permission given highlights provision of infrastructural facilities like teaching faculty, non-teaching staff, furniture, equipment, building, hospital facilities, all as per MCI norms and funds provision. The health ministry has clearly hinted that no admissions should be made in violation of norms, and in case done, such admissions would be treat irregular, and would be accountable to action under IMC Act, 1956.
Reacting on the permission for opening GMC at Chandrapur, opponent party politicians rushed to harp their own claims. Ex MP Naresh Puagalia (Congress) criticized the BJP government for making tall claims of credit, as it was not the work of the party, but that of the judiciary. He also remarked that if the BJP had been keen to have GMC the people would not have gone to the court.
However State Finance minister Sudhir Mungantiowar retaliated the Congress criticism, "People know well who worked hard for the GMC at Chandrapur. Puagalia would have got the college 8 years ago when it had received approval in principle."
In Bird's eye-view: Total GMCs in state are14 with 2100 seats. Chandrapur GMCH will be 15th GMCH with 100 seats. Thus total medical seats in state will be 2200.