Chain snatching incidents increase manifold as commando forces totally fail to curb the crime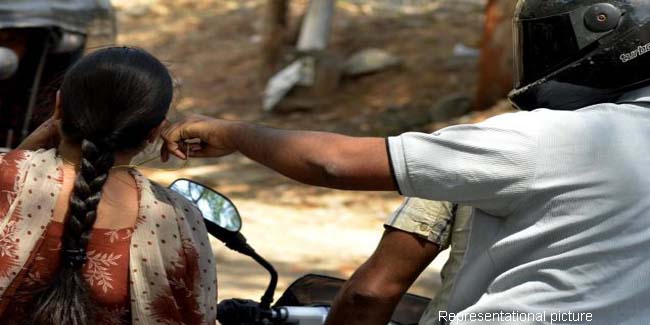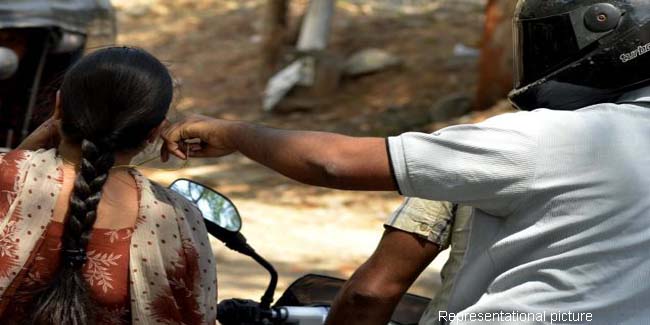 Nagpur News: A fresh incident of chain snatching has been added to the spate of chain snatchings. The incident took place near Ajni Bus Stop in front of NEERI gate on Thursday night and the victim was Chandrakanta Pathrabe (53). According to police sources, Chandrakanta along with her husband Dinanath Pathrabe was returning to her Kotwali residence after visiting Saibaba Temple at about 10 pm on their Dio moped (MH-31 CU 0267). Suddenly, two motorcycle-borne persons came from behind and snatched "Mangalsutra" (Gold chain) from  Chandrakanta and fled away in great speed. The value of "Mangalsutra" fas been quoted Rs 60,000. The Pathrabes reached Dhantoli Police Station and lodged a complaint. After registering an offence against the unidentified persons the police have launched a search for the accused.
WOMEN COMMANDO FORCE NOWHERE:  The formation of Women Commando  Force by Nagpur Police Commissioner K K Pathak to tackle the increasing chain snatching incidents has been seen nowhere. The force was provided with many two-wheelers so that the force could catch the chain snatchers easily. But the Women Commando Force finds nowhere on the streets. The spate of chain snatching cases have turned the citizens particularly the women red-faced and reached a boiling point. Dozens of chain snatching cases were reported since the past 15 days. But the police shamefully failed to arrest a single chain snatcher. Moreover, the Charlie Commando Force in every police station were found clueless about the chain snatchers. It seems, the lakhs of rupees spent on buying motorcycles for the so-called commandos have gone to drain.