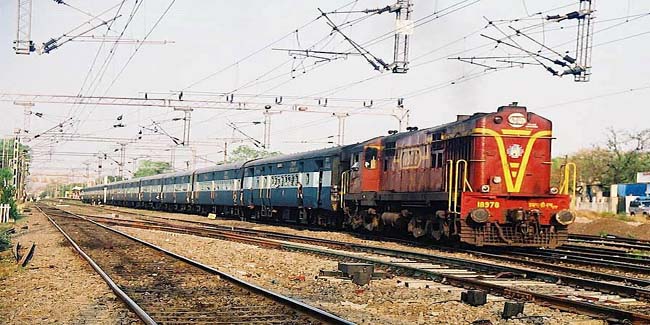 Nagpur News: Indian Railways has been stressing on privatization policy and most of its work is handed over to private companies to take care off. Following the order of Railway Board, 213 posts under Central Railway Mandal have been vacated and the employees have been shifted to various other departments.
It is to be mentioned that 1 lakh people serve for Indian Railways. Railways play a vital role for increasing the economy and development of the country. However, Indian Railway has been suffering losses for few years. It is worth mentioning that India Railway was the first to provide 7th Pay Commission to its employees. Due to this, the expense on salaries of employees has increased but income of railways failed to shot-up. To deal with this, railway fares were increased in this rail budget. Taking cognizance of the fact that most of the funds are utilized in salaries of railway employees, the department has decided to decrease the number of employees. The department has decided to issue tenders for private and outsourcing companies to minimize the burden of these expenses. The decision is being followed strictly in India Railways. Many works have been handed over to private companies where railway employees were deployed earlier.
Talking about Nagpur railways, Railway contributes in major areas and around 16,000 employees work under this region. Railway Board has started to vacate 1 percent employees every year. Under this privatization, the tender for cleanliness, food, base kitchen, pantry car has been given to private companies or contractors.
In the year 2012-13, 213 posts of group D and C under central railway have been vacated so far. The employees include workers, peon, ward boy, helper, gangmen, etc from Group D while ticket checking staff, nurse, technicians, loco pilot, guard, supervisors complete the employee list of Group C. These employees are shifted to various other departments but new recruitments are not made for these posts.
It is to be noted that around 600 to 700 employees retire every year, but the posts remain vacant. The Group D employees get a payment of Rs 17,000-18,000 per month that makes it 1.5 lakh per year. Thus, railways have successfully saved an approximate amount of Rs 7-8 crore on these 213 employees.