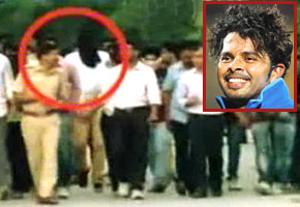 Nagpur News: Nagpur has again made the headlines after arrest of cricket bookie Sunil Bhatiya, former Ranji Cricket player Manish Guddewar, and Karan alias Munna Dhole from Aurangabad in connection with spot fixing in IPL. Delhi police have a list of cricket bookies from Nagpur connected in this business. A team of Delhi police will arrive here on Monday for further investigations.
A resident of Kadbi Chowk, Sunil Bhatiya is a known name cricket bookie world in Nagpur. Bhatiya, who was earlier active in thefts of goods in trucks and was also involved in octroi thefts. He soon left that business and became active in cricket betting and fixing. He travelled to South Africa, Dubai, Pakistan and other parts of the world for the past four years. He has earned a lot of money in this business and has connections to many big businessmen from Nagpur. It is learnt that Bhatiya uses money from oil and grains traders to invest in betting. Meanwhile, Bhatiya came in connection with former Ranji player Manish Guddewar who had shifted to Nagpur from Gadchiroli. A chain bookies is active under Bhatiya's name in Nagpur.
With the arrest of Sunil Bhatiya, names of many bookies from Hyderabad, Aurangabad, etc have come to fore. It is speculated that many bookies will be under scanner after the team of Delhi Police reaches Nagpur. Nagpur Crime Branch police with co-operate with Delhi Police to nab the bookies in Nagpur. Sources said that raids will be conducted at Bhatiya's betting centres.