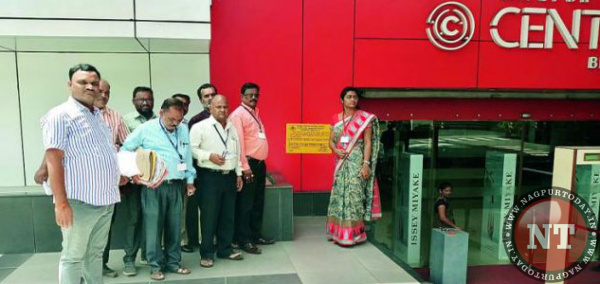 Nagpur: Nagpur Municipal Corporation has been complaining over the major chunk of defaults on property taxes but little did it make any effort to catch the big fish gulping down the major income of city's civic body. However this time NMC appears to have taken a firm stand against city's major property tax defaulters including the Central Mall – a plush mall located at Alankar Talkies square.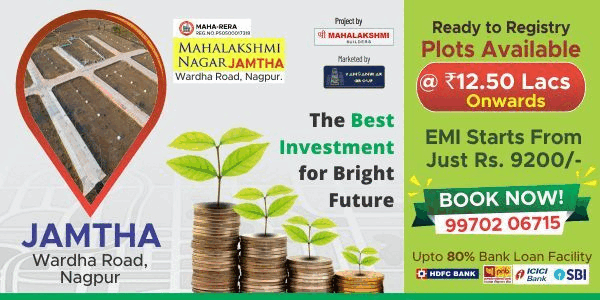 On Tuesday, assistant municipal commissioner Suvarna Dakhane of Laxmi Nagar zone attached five properties, including shopping destination Central Mall, for defaulting on Rs 11.66 crore tax.
NMC also pasted the attachment notice at the mall but it was soon removed by the security guard there, informed a source. Now the NMC has decided to lodge an against the mall. However it still remains to be seen as to how far NMC would go to nail the defaulters.
The ground plus three storey mall owned by M/s N Kumar Projects and Infrastructure has not paid annual property tax of over Rs1 .66 crore to the civic body since 2013-14. It comes to around Rs 9.89 crore property tax, including Rs 92.90 lakh penalty.
When several reminders failed to elicit any response, the civic body finally issued the attachment notice on Tuesday, said Dakhane. She said the civic body couldn't seal the property following a court order. "So, to recover the tax dues, we will start the process to auction the property," she said.
The zone also attached four other properties, including those of Rashtrabhasha Sabha, Dr Jeswani, Subhash Kasulkar and Sunil Makhinkar. Their outstanding tax is of Rs1.77 crore.
These are not the only property owners who have defaulted on NMC's property tax. There are around 4,25,705 property owners who have defaulted tax, from Re1 to above Rs 1 lakh. The cash-strapped NMC has prepared a list of 1,576 property tax defaulters who owe more than Rs1 lakh each, with their collective outstanding amount pegged at Rs107.47 crore. This amount is sufficient for NMC to run city bus operations for a year without hassles over non-payment to three Red Bus operators.
Laxmi Nagar zone has the highest number of such high-value property tax defaulters. The data of NMC's property tax department shows that the zone has 403 big defaulters, who collectively owe Rs35.23 crore to the civic body.
Zone number two (Dharampeth) has 237 property owners with Rs13.65 crore dues, followed by 204 high-value defaulters in Dhantoli zone with Rs 16.08 crore dues. Lakadganj zone has 116 defaulters with collective outstanding property tax of Rs 26.64 crore.
The list of defaulters prepared by NMC's tax department shows that there are 3,887 property owners who owe above Rs50,000 and below Rs1 lakh tax each. The outstanding amount from them is pegged at around Rs 123.01 crore.