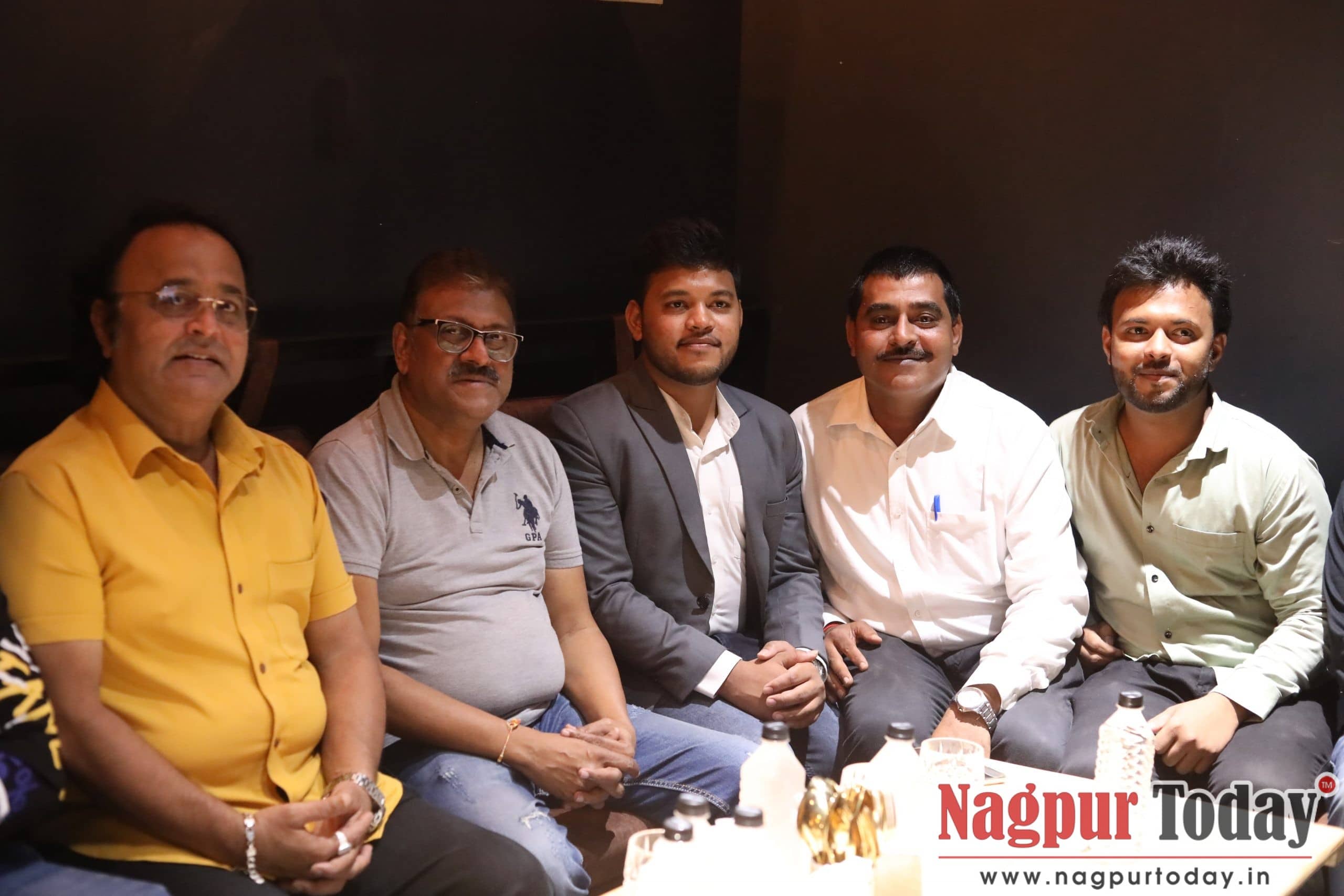 Nagpur: Actor, director, comedian and theater artist Vijay Patkar was invited as the Chief Guest for the music night in Epicure Food Plaza. He has been a part of films like Golmaal, All the Best, Singham, Navra Majha Navsacha and many more.
During corona everyone faced critical situation. Wecouldn't go out to meet our friends, distant family members and even schools, colleges and offices were closed. To overcome this phase Epicure Food Plaza decided to organize a musical night by introducing delicious food for the foodies. This is because during lockdown we all were bound to be at home and avoided going out for parties or programs. This time it was a great opportunity for foodies to enjoy variety of new dishes by enjoying music. The event was taken care by considering corona guidelines.
The performance of MD Band made this night memorable for everyone. The main objective behind this event was to introduce variety of new dishes to the people and refresh themselves for this musical night. It was a successful event which caught the eye of many people. Indeed, it was a great mood freshener for all Nagpurians as after a long time they had experienced this level of excitement.
The dignitaries present were Mr. Shyam Shivahare, Mr. Hemant Shivahare, Mr. Armaan Shivahare who are the founders of Epicure Food Plaza. Hemant and Armaan began their struggle before 3 years where they would sell tea in front of IT Park and named their food van as Teavoluation. After a brief span they expanded their business. Today they are known as The World of Multiple Cuisines 'and are famous for variety of cuisines, tempting food, beverages and many more.
The main motive behind this food hub was to generate employment opportunities for at least 50 families.
The Epicure Food Plaza consist of 14 Outlets, eachoutlet has a variety of foods, 1 cafeteria, 1 game zone and 1 lounge. Nagpurians enjoyed this magnificent night and the best part of the event was the game zone which is available for children from 8-13 years of age.
The food plaza is in Manish Nagar and have attracted all the Nagpurians with their delightful dishes.