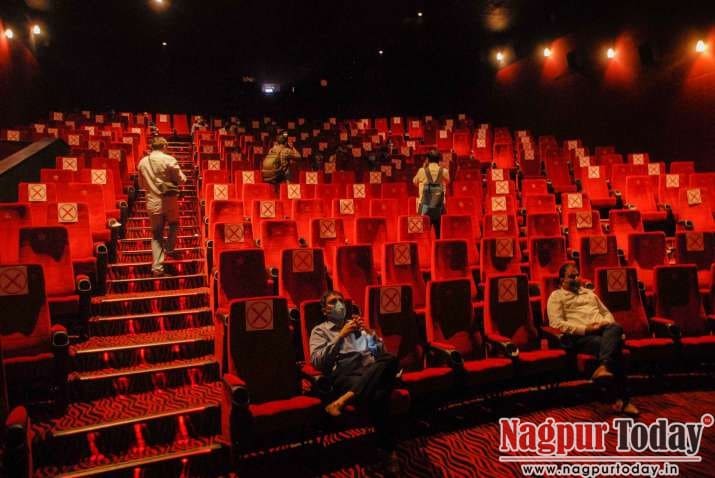 Nagpur: In a big relief for cinema hall owners, the Maharashtra Government on Saturday permitted reopening of theatres and multiplexes from October 22.
Chief Minister Uddhav Thackeray held a meeting with top government officials and members from the film industry on Saturday and announced that cinemas and theatres in the state will be allowed to open from October 22 in compliance with health norms. Work is underway to prepare a detailed Standard Operating Procedures (SOPs) in this regard and it will be announced soon.
The announcement came a day after the Maharashtra Government allowed the schools to reopen from October 4 and all religious places from October 7.
Key representatives of major theatre chains from Maharashtra had met Shiv Sena leader Sanjay Raut on Thursday in Mumbai to appeal and discuss the re-opening of the theatres in the State.
Multiplex Association of India (MAI), along with leading multiplex chains PVR and INOX had urged the Maharashtra Government to reopen theatres in the state on an "urgent basis", claiming that the film exhibition sector that provides employment to lakhs of people had lost an estimated Rs 9,000 crore in the last six months.