Nagpur News: The 46th Central Revenue Sports Board(CRSB) West Zone Sports Meet 2013 shall get underway on 14/01/2014 at 9.00 a.m.  in a traditional opening ceremony at Athletics Ground of the Chhatrapati Shivaji Stadium, Police Line Takli, Katol Road, Nagpur. The Sports meet will be inaugurated at the hands of Shri Ram Krishna Gupta, IRS, Chief Commissioner of Income Tax, Nagpur. The Inaugural Ceremony will  witness around 600 participants from the Central Excise, Customs, Service Tax and Income Tax Department from the States of Maharashtra, Goa and Gujrat.
The participants are divided into three sub-zone i.e. Pune, Mumbai and Ahmedabad. While MumbaiSub-Zone covers Mumbai and AhmedabadSub-Zone covers the entire State of Gujrat, PuneSub-Zone covers entire Maharashtra excluding Mumbai and the State of Goa.
The Organising Committee headed by Smt Jagjit Pavadia, Chairperson and Chief Commissioner of Central Excise, Nagpur Zone, Nagpur has been formed for successful organisation of the event. Shri P.V.R.Reddy, Commissioner of Central Excise, Nagpur is the President of the Organising Committee, Shri Ashish Chandan, Additional Commissioner is the Vice-President of the Organising Committee and Shri Vikram Wani, Joint Commissioner is the Organising Secretary .
The Sports Meet will cover the events of Athletics, Cricket, Carrom, Chess, Bridge, Billiards, Table Tennis, Badminton, Volleyball, Basketball, Football, Hockey, Lawn Tennis, Swimming, BodyBuilding and Kabaddi. The events will be conducted on 14th and 15th January 2014 at various venues in the city,  a list of which is annexed herewith.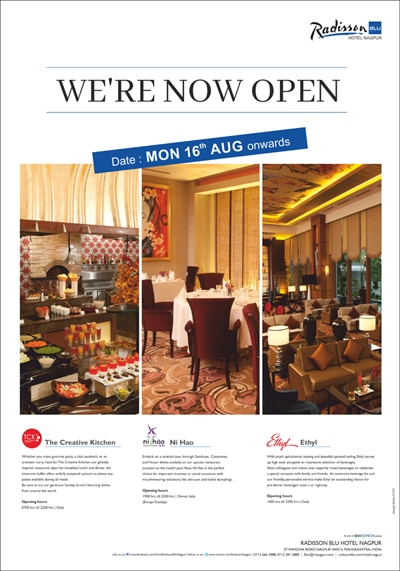 GAMES VENUES
Sl.No.

Event

Venue

1

Athletics
Chhatrapati Shivaji Stadium(Police Ground), Police Headquarters, Police Line Takli, Katol Road, Nagpur

 

2

Badminton
YMCA Hall, Near Ajab Bunglow, Civil Lines, Nagpur

3

Basketball
Chhatrapati Shivaji Stadium(Police Ground), Police Headquarters, Police Line Takli, Katol Road, Nagpur

 

4

Billiards
Maharajbag Club, Near Bhole Petrol Pump, Dharampeth, Nagpur

5

Body Building
Community Hall, CPWD, Nagpur

6

Chess
Central Excise Office, Telangkhedi Road, Civil Lines, Nagpur

7

Carrom
Indian Bureau of Mines(IBM), 9th Floor, Indira Bhavan, Telangkhedi Road, Near Govt. Milk Scheme, Nagpur

8

Bridge
Central Excise Office, Telangkhedi Road, Civil Lines, Nagpur

9

Cricket
Ground of Dhanwate National College, Vasant Nagar, Near Diksha Bhumi, Nagpur

10

Football
Chhatrapati Shivaji Stadium(Police Ground), Police Headquarters, Police Line Takli, Katol Road, Nagpur

11

Hockey
Vidarbha Hockey Association (VHA) Ground, Behind Hislop College, Amravati Road, Nagpur

12

Kabaddi
Chhatrapati Shivaji Stadium(Police Ground), Police Headquarters, Police Line Takli, Katol Road, Nagpur

 

13

Swimming
Nagpur Improvement Trust (NIT) Swimming Pool, North Ambazari Road, Nagpur

14

Lawn Tennis
C.P.Club, Civil Lines, Nagpur

15

Table Tennis
Indian Bureau of Mines(IBM), 9th Floor, Indira Bhavan, Telangkhedi Road, Near Govt. Milk Scheme, Nagpur

16

Volleyball
Chhatrapati Shivaji Stadium(Police Ground), Police Headquarters, Police Line Takli, Katol Road, Nagpur