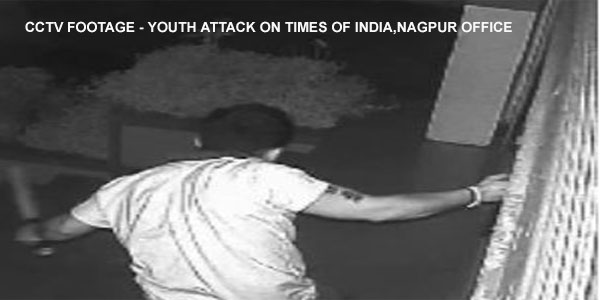 Nagpur News: Sitabuldi police have succeeded in arresting of two youth caught on CCTV camera on the main gate of Times of India office in Dharampeth, Nagpur. In the CCTV footage one of the two youths was seen pulling the iron shutter of the office. The boy was holding baseball stick and trying to hit the glass wall but he could do so as the shutter which was lowered blocked the direct hit.
Sitabuldi police inspector Vivek Joshi figured out a tattoo inscribed on the hand of the attacker. Following the leads, he led the team to arrest Mayank Anil Sharma, 24, resident of Sindhi Colony, Khamla and his other accomplice Preshit Dhanulal Malavi, 23, resident of plot no. 6, Zabar layout in Hudkeshwar. The two have reportedly admitted to have committed the crime.
It may be mentioned here that Nagpur Today released the footage in the first place in its earlier story.
Click on the link below to watch video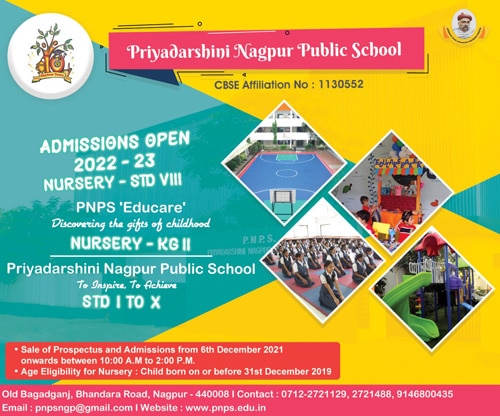 http://nagpurtoday.in/cctv-video-of-youth-attacking-times-of-india-office-nagpur/
Sources revealed that the two had drinks with an unidentified employee of Times of India who later left from the spot following a tiff between them.
The angry Mayank moved towards the entrance of Times of India and tried to break the glass with baseball stick but failed in his attempt. The entire episode was recorded in the CCTV camera installed at the entrance. The footage helped the police in cracking the case.
The two were later released on bail after an offence was registered against them under section 151 (1), 116 (3) and 107 IPC.