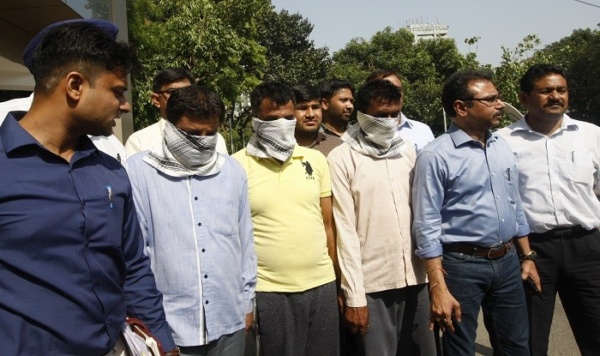 New Delhi: The Delhi Police Crime Branch on Thursday said the CBSE class 10 Maths question paper leak case has been solved after the arrest of the prime accused Rakesh Kumar Sharma. The 40-year-old exam superintendent from Himachal Pradesh's Una was also allegedly involved in class 12 Economics question paper. Sharma and two others were arrested by a team of the Delhi Police Crime Branch last week.
"CBSE class 10 paper leak case has been solved," Ram Gopal Naik, DCP Crime Branch, told news agency ANI. Rakesh Kumar Sharma had reportedly leaked the class 12 Economics question paper to help a girl student. "After he made her jot down the questions on a piece of paper, he sent photographs of the paper to a Chandigarh-based relative, and it spread from there," police was quoted as saying. Cops are likely to book Sharma for class 10 paper leak as well.
The Central Board of Secondary Education academic unit at Rouse Avenue had on March 26 received some sheets of handwritten answers of Economics paper in a blank envelope before the exam commenced. On April 1, three others, including two teachers of a convent school, were arrested in the case. The SIT found out that the Economics paper was leaked in handwritten format two days prior to the exam held on March 26.
While the class 10 paper will be conducted again, the CBSE has announced it would not conduct a retest for the class 10 exam.