Five cell phones seized from students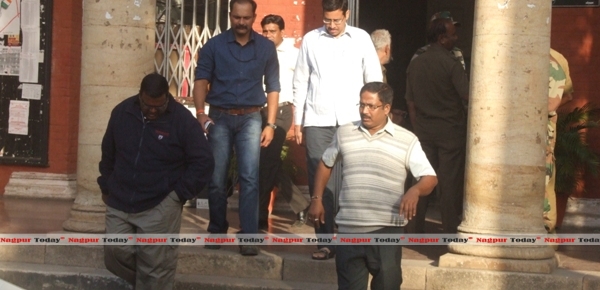 Nagpur News.
CBI team conducted a surprise check in Institute of Science College in army recruitment written exam for clerical exam on Sunday afternoon. Sources had informed the officials about the paper were leaked. CBI officials claimed that they have seized five cell phones having answers keys of the question paper stored in it.
1450 people have appeared for the exam. CBI officials were informed that paper was already leak before the exam. Investigating officer, PI Pradeep Lande told that they conducted check at around 1 pm, few minutes after the exam started.
"We found cell phones from five students those who have answers key of the question paper stored in it. So far, we have learnt that some army officials had helped the candidates. We are still interrogating them to reach the main culprits," informed Lande.
A Team headed by Lande consist of members Hanuman Jahangir, Ravi Manavat, Manoj Nayak, under the guidance of DySP R K Das and SP Sandeep Tamgadge.
Lande informed that another team of CBI has also conducted the surprise check at Katol.