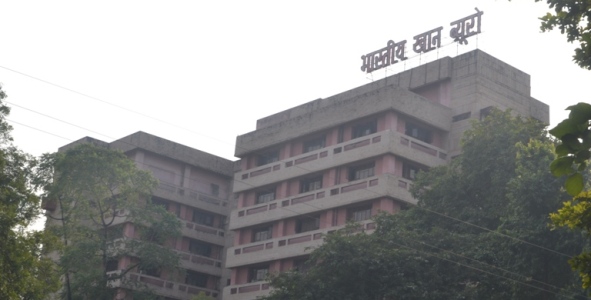 Nagpur News.
The Jabalpur branch of Central Bureau of Investigation, on Friday, raided headquarters of Indian Bureau of Mines along with two other places and has seized several documents as part of investigations into an illegal mining case. The sudden action by CBI sleuths surprised IBM officials.
According to sources, the raid was in connection with a case filed against a company from Katni named Pacific Exports. The company had been given the contract of mining 76,000 tonnes of ore from a mine in Jabalpur between 2009-10. However, it has been alleged that the company mined about 12 lakh metric tonne.
Sources informed that Pacific Exports after carrying out unlawful mining submitted a fresh proposal to IBM for clearing the excess ore. Bureau of Mines went against norms and did not register a case against the company. No action was taken against Pacific Exports and the company officials were permitted to go scot free.
The Jabalpur office of CBI commenced investigation as it came to know of the case.
Responsibility of taking necessary action against Pacific Exports was upon senior assistant mine controller S S Sapkal, deputy controller of mine Chakravarthy and mine controller Ranjan Sahay. However, none of the officials took cognisance of the large scale irregularities.
After preliminary investigation, CBI Jabalpur, registered cases of fraud and criminal conspiracy against IBM officials and director of Pacific Exports Pradeep Mittal.
A team of the Jabalpur CBI office was sent to Nagpur on Thursday night to investigate the matter as Ranjan Sahay had been posted to the IBM Nagpur office.