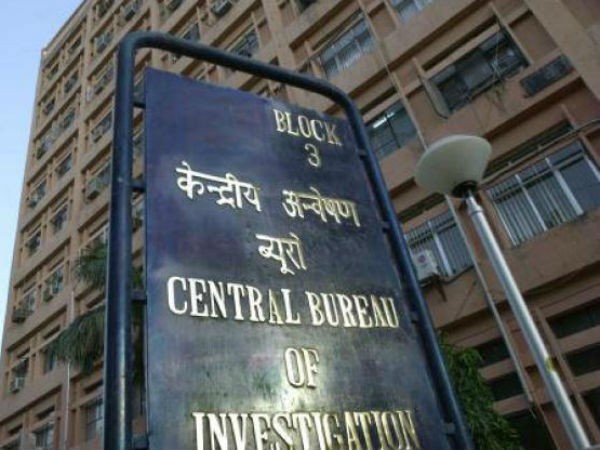 Nagpur: Oficers attached to Anti-Corruption Wing of Central Bureau of Investigation (CBI) have booked Jagat Singh Bisht, former Assistant General Manager and Branch Head of Oriental Bank of Commerce, Kingsway, Nagpur, Kavita Narharshettiwar, sole proprietrix of Matoshree Construction Services, Wardha, and her husband Satish Vilasrao Narharshettiwar on charges of criminal conspiracy, cheating, forgery and criminal misconduct in a Rs 4.50 crore loan fraud case.
Matoshree Construction Services, Gajanan Nagari, behind G M Motors, Nagpur Road, Wardha, was engaged in real estate and civil construction. Through its sole proprietrix Kavita Narharshettiwar approached Oriental Bank of Commerce with a request to sanction bank guarantee limit of Rs 50 lakh and cash credit facility (hypothecation) of Rs four crores on July 31, 2013. After considering the request, the bank sanctioned the cash credit facilities of Rs four crores (sub limit of Letters of Credit – Rs 50 lakh interchangeable with cash credit and bank Guarantee of Rs 50 lakh) totaling Rs.4.50 crore to Matoshree Construction Services on September 25, 2013. Satish Narharshettiwar was the guarantor.
Kavita requested for renewal of her credit facilities in 2015. On March 26, 2015, the bank renewed the cash credit facility of Rs four crore. As she had not availed the bank guarantee of Rs 50 lakh, same was withdrawn. Kavita had mortgaged her property, including her residential plots (No. l to 60 (total area 7173.25 sq mts) located in Survey No.20/1/A/1/B (New), (Old Survey No.22) Mouza No.17, P.H. No.34 of Mouza: Injhapur, district Wardha, with Oriental Bank of Commerce to secure the loan facilities. Satish Narharshettiwar had extended the charge of Rs 4.50 crore on his residential plot No.l survey No.49, 3/B Mouza No.73 PH. No.22 of mouza: Nalwadi, by way of registered mortgage on September 27, 2013 before the Sub Registrar, Wardha. Kavita availed credit facilities sanctioned and disbursed in her favour by the bank.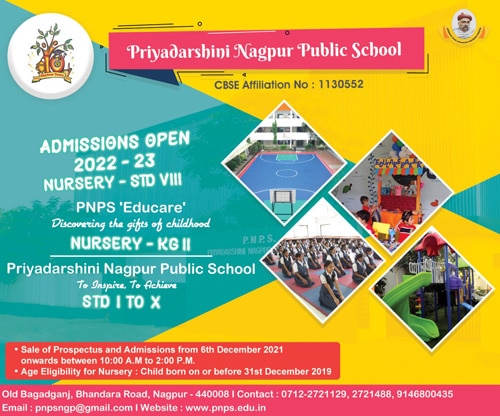 However, she failed to adhere to the terms and conditions of the sanction, which was accepted by her and her husband unconditionally. There was a default of funds that resulted in slippage of the account to non performing asset (NPA) on September 30, 2015 as per the guidelines of Reserve Bank of India. The outstanding amount in the account of NPA Rs.4,52,82,916 till September 30, 2015.
After declaring the account as NPA, the bank has issued notice to Kavita and Satish Narharshettiwar to repay the outstanding amount of over Rs 4.52 crore within two months. As they failed to repay the amount, the bank had taken possession of charged securities as per law.
On February 25, 2016, Tirupati Urban Co-operative Bank Ltd informed that the immovable properties of Kavita and Satish Narharshettiwar attached by Oriental Bank in Wardha district were already mortgaged to them since October 8, 2012 and the District Magistrate had passed orders to the take possession of their properties.
Kavita and Satish Narharshettiwar concealed the fact of previous mortgage of their immovable property to Tirupati Urban Co-operative Bank Ltd and defrauded Oriental Bank of Commerce to obtain loan of Rs 4.50 crore.
The probe revealed that Jayesh Subhash Surve, Assistant Manager, had processed the proposal along with Jagat Singh Bisht, the then Assistant General Manager and Branch Head. Bisht, who is now Deputy General Manager, Cluster Monitoring Office (Inspection & Control), Oriental Bank of Commerce, Jaipur, had sanctioned the limits, allegedly for self gains from Kavita and Satish Narharshettiwar.
Following a complaint lodged by Ranbir Singh Sahrawat, Cluster Monitoring Head (Resolution, Recovery & Law), Oriental Bank of Commerce, Western India, Mumbai, CBI registered an offence under Sections 120-B, 420, 467,468, 471 of the Indian Penal Code, read with Sections 13 (2), 13(1)(d) of Prevention of Corruption Act, 1988 against Jagat Singh Bisht, Kavita and Satish Narharshettiwar. SP (CBI) Vijayendra Bidari and Additional SP S D Mishra are supervising the investigations.