We are at that time of the year, when the streets and lanes of Nagpur are resplendent with colourful Ganpati idols displayed for sale. Coloured in bright hues of yellow ( supposed to be the favorite color of Ganeshji), saffron, pink and greens these idols appeal to everyone. Your children, or the child in you, clamour to purchase one idol, whatever the size, and bring 'Bappa' home. That is the appeal of the nationally most popular festival of Ganesh Chaturthi.
But situation is so dire this year, in not just Nagpur, but almost the entire state, that is seems the 'Rain God' has turned his back on us. There is deficit of 25% to 40% in expected rainfall in large parts of Vidarbha and Marathwada. Farmers are already suffering since their standing crops are dying due to intense heat and lack of water.
And now people in the city have to make that choice: ritualistic religion or concern for environment. Do we want our religious practises to pollute our already depleted water bodies?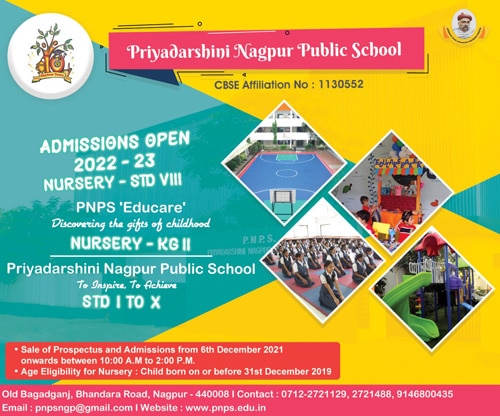 Keeping a Ganpati at home means finding a water body to immerse the idol in 5 or 10 days, depending on how long the puja duration is.
Now, this process could very well be done in private wells, or even a bucket of water – but what's the fun it it?? Families who have kept Ganesh puja since many years, know the excitement of taking your family deity to a 'happening' place like Futala, doing an outdoor final aarthi – competing in sound decibels to other aarthis going on around! – and then finally letting 'Bappa' go to loud cries of "Ganpati Bappa Morya!" "Pudhchya varshi laukar yaa!" (Come soon next year!)
Sadly this year, it will be our popular Futala/ Telankhadi lake that will be left crying and badly damaged once the immersions are done with, since that is about the only 'lake' left for 'visarjans' in this part of Nagpur.
NMC has declared that Sonegaon, Sakkardara and some other lakes will be 'out of bound' for immersions this year
The reason for this decision is simple. There is no water in many of these lakes!
Just as monsoons were about to begin, Sonegaon lake was dug up very enthusiastically – supposedly as a 'birthday present' to a popular city politician – by a Corporator of South Nagpur. The result ironically is that instead of making space for more water storage, normal water has also been absorbed and lake is a dry bed, thirsting for rains!
Sakkardara lake is also completely dry.
Thus NMC is left with no choice but keep very few lakes 'open' or 'visarjan'.
But just imagine the cost to these lakes?
Environmentalists are already warning that there is Oxygen shortage in Futala lake waters. Over 1/3rd of the water surface is already covered by 'poisonous' water weeds. So called because they deprive sunlight from reaching the depths of the lake and consume all the oxygen.
If the lake is further subjected to the trauma of thousands of private Ganpatis, and the mammoth public ones, being immersed in it, we might as well declare it 'dead'.
And do not forget, Ganesh Chaturthi is just the beginning! No sooner does Ganeshji exit, Durga Devis make an entry – this festival is becoming almost as popular in the city as Ganesh puja. Thankfully there aren't many 'private' idols but plenty of Public ones; all very beautifully and artistically made, no doubt.
But the point is, they also need to be immersed in lakes.
Our Guardian Minister, Chandrashekhar Bawankule has been warning of these hazards to our city lakes ever since he became Minister.
This is what he had declared in 2015:
"In order to save the city lakes, like, Gandhi Sagar, Futala, Ambazari, Naik Talao, Sonegaon, Sakkardara and Gorewada from pollution caused by Ganesh Visarjan, the NMC's already decided programme of immersion be continued this year, but the POP made idols must not be immersed in the lakes," said Nagpur Guardian Minister Chandrashekhar Bawankle during a meeting held on Monday at Mahavitaran Rest House, Bijli Nagar here in the city.
(From NT archives)
It is two years down the line now.
Situation is very critical already.
May be it is time we all prayed hard to Indra the God of rains this year – without keeping his idol, of course!
Another reason for doing away with feasting and revelry that come with such festivals could be showing solidarity with our farmers, who are now again on a spree of committing suicide looking at their 'burnt Kharif crops'.
Could we not donate our 'festival funds' for farmer relief this year??