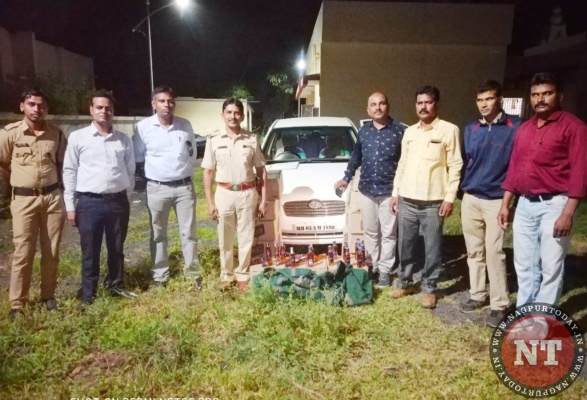 Nagpur: Nandanvan police station impounded a Hyundai Verna with 13 cartons of liquor bottles in Dighori on intervening Monday night.
It is learnt that police got a tip off that a Hyundai Verna (MH/03/AM/1890) has all set to smuggle illegal liquor to Chandrapur on Monday night. Subsequently Nandanvan police narrated a trap in between Chamat square and Dighori square. Though accused were managed to flee from Chamat square but police managed to get their hands on car near Dighori square. However accused driver with one accomplice managed to escape from the spot.
When the police searched the car they found 13 cartons of liquor containing 624 bottles of officer choice-blue, total worth Rs 99,840. The police have filed case against unknown persons and have confiscated the car worth around Rs 3 lakh and a mobile phone along with liqour. The cops are looking for the car owner.