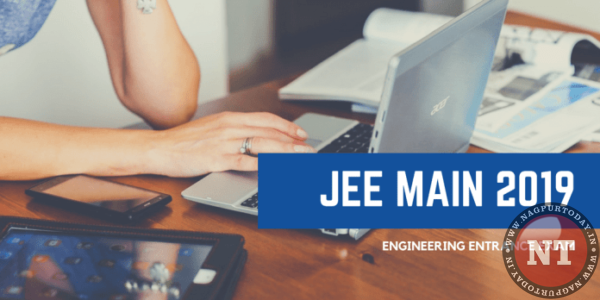 With HRD Minister Prakash Javadekar's July 7, 2018 Press Conference, it is now clear that National Testing Agency (NTA) will be conducting JEE Main from the next year. The Joint Entrance Test which is a premier engineering entrance test of the country was conducted by Central Board for Secondary Education (CBSE) till 2018.
Along with the announcement of NTA, several other changes have also been introduced in the exam. Now we know that JEE Main will be conducted twice in a year and that too in completely online mode. But apart from this, not much of significant information has been released.
With this big change of conducting authority for JEE Main 2019, students are in a confusion that how will other features like syllabus and examination pattern will get impacted. Well, if you are in such a confusion, then you are at the best place as we have a list of changes anticipated in JEE Main and how you should deal with them. So let's not waste any time further and look into the changes anticipated in JEE Main 2019.
JEE Main to go completely online
One of the biggest changes suspected with the incoming of NTA was that it will conduct all the exams in online mode only. Well, with the official announcements, now it has been made clear that this is true. So the first big challenge that comes in front of students is that how should they tackle the computer based exam, if they always had been going with pen and paper based exams only.
Honestly speaking, facing an online or computer based exam does not require very advanced computer knowledge. You just need to the basic operations of a mouse. Therefore, we suggest that students should go through at least 2 or 3 mock tests, just to get familiar with the User Interface or basic operations of a computer.
At the moment, this should also be mentioned that an online exam is much more efficient than the offline one. This is because there are virtually no chances of any leakage of paper or of printing issues too. Plus, you do not need to waste any time is filling those bubbles (for marking the answer) too.
JEE Main 2019: Exam to be held in 8 slots
With the incoming of online only mode, it is quite apparent that the number of slots of the exam will increase. With the official news, it is now known that the exam will be held in 8 slots, out of which the candidates will be given the option to choose any one.
What this change brings on to the table is that what if the difficulty level of the slots varies? Well, we know that even a slight change in difficulty levels can impact the results drastically, so how would NTA tackle this issue?
Well, there has not been any official news given on how normalization will happen or if it will even happen or not. But since NTA is a specialized testing agency, students should not worry much about such discrepancies.
Therefore, the students, at the moment, should be focused to getting on highest marks possible. If a student performs well, he/she will get the deserved result, irrespective of the difficulty level of his/her slot.
JEE Main 2019: Is the syllabus going to change?
In his press conference focused on NTA, Prakash Javadekar gave a slight hint that the syllabus or the examination pattern of JEE Main 2019 will not change. However, it is still expected that will be some tweaks and changes introduced, at least in syllabus, to bring CBSE students and state boards' students on a similar ground.
Traditionally, state boards' students have suffered a little bit as CBSE, which itself is an education board, conducts JEE. But since NTA is an independent body, we can expect some questions in the exam based on state boards' students too.
But even if the syllabus changes, the change will not be huge as core concepts of Physics, Chemistry and Biology remain the same everywhere. One or two new concepts will not be able to put a huge impact on any student's performance. Therefore, the students should only be optimistic and should keep on preparing to the best of their abilities, without worrying much about the syllabi.
JEE Main 2019: What's in there for Architecture students?
We all know that Architecture students have a different exam pattern, in which they have to take a drawing test too. But since JEE Main is going completely online, how will NTA take the drawing test?
Although there has not been any official confirmation given on this point yet, but students should assume that the format of drawing test will remain same, i.e. pen and paper based.
This is because drawing something on a Computer using a mouse is a very tedious task, and this it would become unfair for B.Arch. aspirants. Therefore, Architecture students should prepare for drawing test in a similar way as they used to it earlier, while for objective test they should be ready to face the computer screen.
JEE Main 2019: Will the number of attempts change?
Till now, an aspirant was allowed to have a maximum of 3 attempts for JEE Main. But from now on, since JEE Main is going to be conducted twice in a year, will students still be allowed only 3 attempts?
Well, again, there is still no clarification how the attempts would be dealt with. But rationally, one should assume that taking both the tests (January and April) in a single year would be counted as one attempt only. Thus, the students will be able to appear in three different years, irrespective of the fact that they appear for a single test in a year or in both the tests.
However, the best way to go is not let you fall in this trap. Give your best shot right from the start and try clearing the test in one go itself.
JEE Main 2019: Has the eligibility criteria changed?
Well, this is one front where we do have some official clarification. The eligibility criteria for JEE Main has not changed and thus is same as ever.
General Category students need to have scored at least 75% marks in their class 12 exams, or they must be in the top 20th percentile. While SC and ST students need to have scored at least 65% marks in class 12.