Nagpur: A speeding car reportedly crashed into the pillar at Lokmanya Nagar Metro Station in the wee hours Friday.
The car driver, Tanmay Rakesh Telrandhe, resident of Butibori, was injured in the mishap and was taken to nearby Lata Mangeshkar Hospital.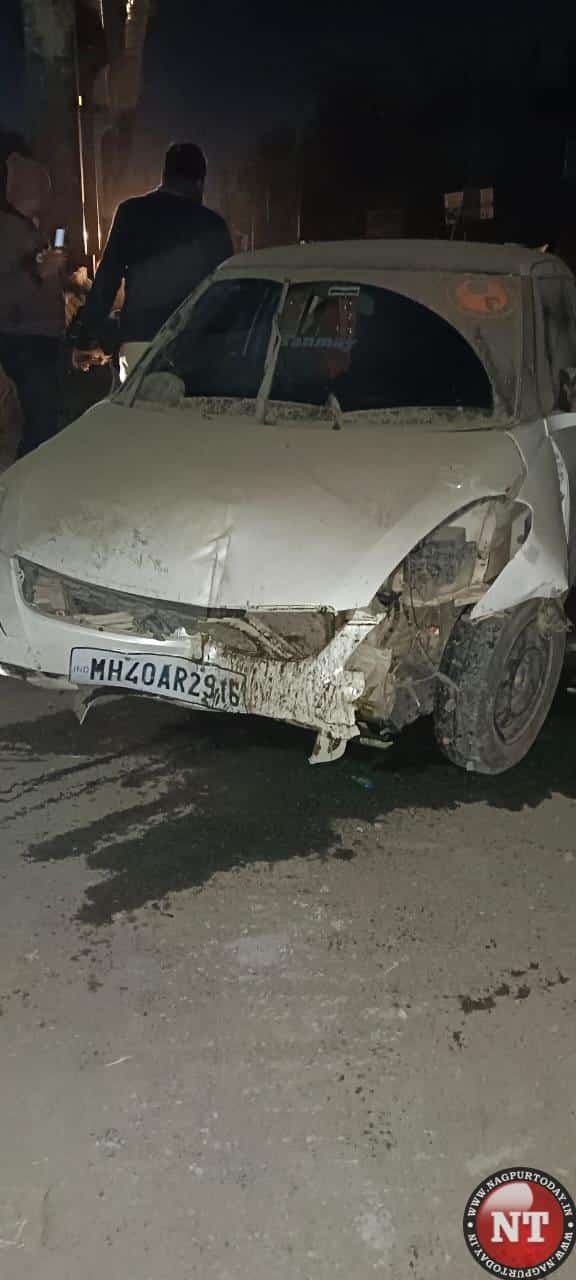 According to information provided by On Duty Controller Mayur Pimpalkar, the Maruti DeZire car driven rashly by Tanmay Telrandhe met with an accident at Pillar No. P/25 at Lokmanya Nagar Metro Station around 1.30 am of Friday. The pillar was not damaged in the accident. On being informed, a team of MIDC police reached the spot and took the injured Tanmay Telrandhe to Lata Mangeshkar Hospital with the help of security guards named Manish Hange and Vishal Neware.
Further details are awaited.