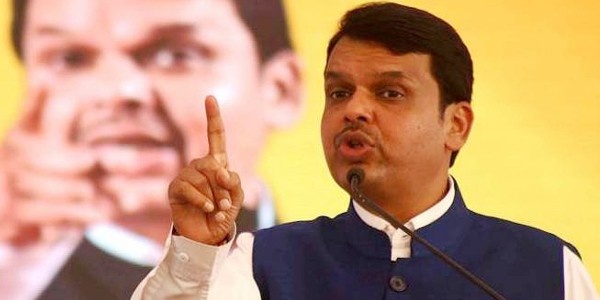 Mumbai: Chief Minister Devendra Fadnavis has clarified that direct subsidy can not be granted to milk as there are chances of misuse of the subsidy.
Fadnavis said that his government is ready to set up a meeting with Swabhimani Shetkari Sangh's leader Raju Shetty. But he is refusing to meet.
The SSS is agitated over the continuous fall in milk prices and is demanding that Rs 30 per litre be fixed as minimum selling price, as has been done in the case of sugar recently. Being seasonal in nature, cow milk prices dip to Rs 26-27 a litre during lean seasonthat is, in summer months.
SSS is also demanding that a Rs 5 per litre subsidy should be transferred directly to the milk producing farmers' accounts. The state government is not inclined as the direct subsidy transfer would cost it Rs 4 billion annually. Karnataka has one such scheme in place.
"Farmers sell milk to dairies at Rs 17 per litre. After processing it, the dairies package it in pouches and sell it at a minimum rate of Rs 42 per litre. The difference in earnings has not been passed on to the farmer," Lok Sabha MP Raju Shetti said today.
"Milk supply to Pune and Mumbai is going to be suspended from midnight. We have to press for our demands because the state government is not taking any concrete decision to increase farmers income," Shetti, chief of the Swabhimani Shetkari Sanghatana, said.
He said that procurement prices of milk should be immediately hiked by Rs 5.
In this matter, CM Fadnavis has clarified his role regarding milk subsidy. Meanwhile, he promised that there will be no shortage of milk in the state.
F
Even though the strike was scheduled to begin from July 16, matters went out of hand on Sunday after a Nagpur-bound milk tanker was stoned in Amravati district. Ravikant Tupkar, state president of SSS, said, "No milk tanker will be allowed to enter Maharashtra. If someone tries to enter the state under police cover, our activists will create a law and order situation."