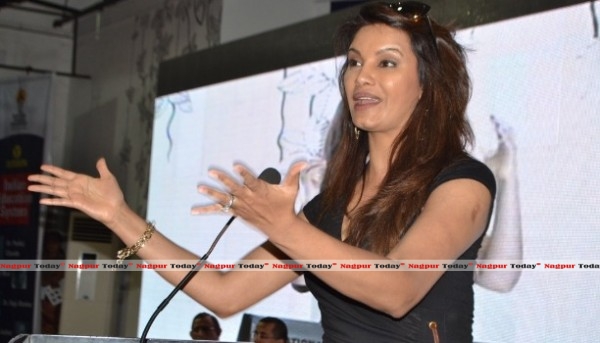 Nagpur News.
In an exclusive interview with Nagpur Today, former Miss World & Femina Miss India Diana Hayden spoke of her work. She was very excited and spoke enthusiastically about the recent fund raising programme she did for the treatment of  Breast Cancer for 45 patients in Mumbai. She was elated that so many women would get Cancer treatment. She said that it really was a Happy Republic Day.
About her other work, she said that she had written a book on Grooming for Women. She added that she is working on a second book on Women which is coming up soon.
She said that she hosts television shows. Delivers lectures on grooming for women and has many activities going on for her. She feels that this is what young India needs today, however, she says that not that they are not well groomed, but one can always get tips on certain grooming techniques that help them in their career.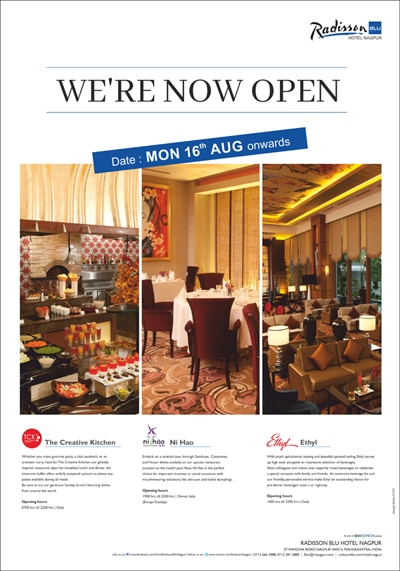 Her message to the youth in Nagpur: In a nutshell, I would like to tell them to believe in themselves. Think logically, verify the Practicality in everything that they do, and above everything, they should truly love themselves.
In order to encourage the youth to become self dependent and the value of hard work, she said that when she came to Mumbai, she just had Rs 250 in her pocket. The first night she spent in the hostel where her aunty had stayed. She had to pay Rs 100 for the night. The second night she had to give another Rs 100. That left her with only Rs 50. She knew for sure that she will not be allowed to stay there for
Rs 50. She went door to door seeking any philanthropist who would be ready to host her for a few days till she earns enough to sustain her food, boarding and lodging. She explained how we are ready to talk ill of a particular country and their citizens. She said that when she knocked on one door, a Pakistani lady opened the door and showed compassion on her and said, child, you are a grown up girl and should not be moving about at this late in the night knocking on door. She not only took her in, she fed her and took care of her till she became self sufficient. She started as a telephone operator in a company and how she was promoted to a receptionist position only because she gave her 100 percent in whatever she did. She asked the audience if they believed that she was an 8th class drop out. She said she does not advocate dropping out of school. She vehemently said that educational qualification helps in making others listen to you or being heard.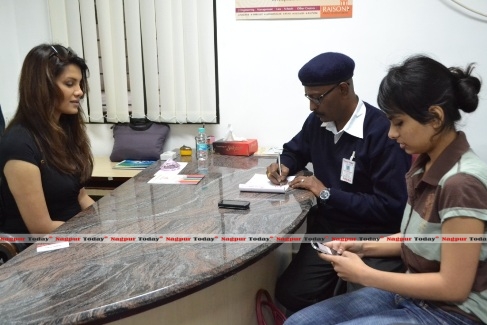 Before going to speak on the first session of the Students Parliament organized at Raisoni College, she said that she would certainly like to hear opinion of students. She believes that the youth abound with a lot of new ideas. She said that she is expecting the session to be quite exciting.
Her message to the fans of the city: Thank You All the Fans of Nagpur city.
While speaking about the present political scenario and the upheaval that is going on in the nation, she said that she has never seen too much political activity. She agrees that this is brilliant indeed. She went on to tell how, when the present President of the United States of America Obama went to poll, the youth came out in drones and voted which made all the difference.
Talking about the economic scenario, global recession etc, she said that we as a nation are not a borrowing country. Except for a few kirana (grocery) loans, we generally do not borrow and to add to that, our banking systems and the safety norms followed by the banks and other lending agencies has protected us from the recession.
Talking about life and all that it has to give her, she said that she believes in karma. She said that what I have achieved is through sheer hard work and no one else should be given credit for that, not even my spouse. I strongly stand by what I say.
Diana Hayden was here to address the students of Raisoni Group of Institution at the National Student Parliament which was organized at their premises on January 28, 2014. Diana Hayden spoke along with Former BJP Chief Nitin Gadkari, Rajya Sabha Member Ajay Sancheti, Dr Vikas Sapkal, Chetan Bhagat and Durjoy Dutta. All of them spoke on varied topics of interest very relevant to today's political scenario like "What Young India wants", "India at 20-20", "Fighting crime against women" etc.
By Ritu Walia & Samuel Gunasekharan. Pics by Vicky Thorat