Nagpur: The Department of Hotel Management & Catering Technology, L.A.D. & Smt. R.P. College for Women, Nagpur organized a Cake Fair 'Spectrum' at Seminary Hills Campus, on the 21st and 22nd December 2016. The department organizes the cake fair every year as a part of, and beyond the Curriculum for Hotel Management and Catering Technology. The Cake Fair not only helps in bringing out the bakery skills of the students but also empowers the students to use their managerial skills in various aspects such as costing, budgeting, marketing, public relation etc. The fair included delicacies like several varieties of Cakes, Pizza, Garlic bread, Subwiches, Muffins, Envelopes, Doughnuts.
The event was inaugurated by the Director of Food and Beverage for Hotel Radisson Blu Nagpur Chef Vikas Pal. The eminent personalities Dr. Panna Akhani, Director of Women's Education Society, Dr. Shyamala Nair, L.A.D. & Smt. R.P. College for Women, Nagpur. Mr. Naresh Duggal, Manager of Haldiram's visited the Cake fair. Chef Utpal from Rich's also came for an icing demonstration for students during the Cake fair.
The Event was managed by the students of III year, working in the following capacities: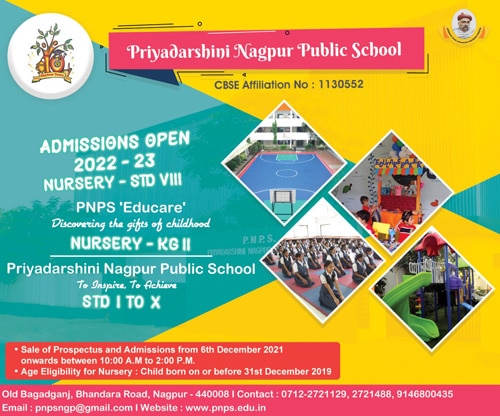 General Manager – Sayali Meshram,
Executive Chef – Ankita Tarekar,
Sous Chef – Payal Chanchlani,
F & B Manager – Runal Bhasme,
Asst. F & B Manager – Pinky Barve,
Housekeeping Manager – Bhumeshwari Naktode,
Stewarding Manager – Snehal Deshmukh,
Sales & Marketing Manager – Rual Soni
Finance Manager – Richa Lalwani
Décor Manager – Srishti Kapoor

The event was organized under the guidance of team of Hotel Management staff Dr.Jyotsna Patil, Ameeta Jharia, Dr.Charuta Gajbhiye, Ameeta Jharia, Dr. Nandita Sapra, Vishakha Shahane & Uday Naseri. The students are also thankful to the Management and the Principal for giving them this opportunity.