Nagpur: As Care Hospital under the management of Dr. Varun Bhargava, celebrated its 10th anniversary in Nagpur today, the Chief Guest Nitin Gadkari offered them land on the London Street in Somalwada where a Medical hub is being planned, he informed the audience. The event was celebrated at the Vasantrao Deshpande hall.
The other dignitaries who spoke were Vishwanathan, CFO, Care group, Dr. S.P. Kalantri Director, Professor of Mahatma Gandhi Institute of Medical Science Wardha and Prof Arun Tiwari apart from Dr. Varun Bhargava. Vilas Kale, Chairman of Ganga Trust that runs the hospital was also present.
Union Minister Gadkari has been like a Godfather to Care having been the chief guest at its inauguration also on 19th November 2006 when it opened its portals for patients in Central India.
He said that running a hospital in a crowded area like Ramdaspeth must be very problematic and he would do all in his power to find them a new place for a bigger hospital.
Care, was allotted almost 10 acres of land in MIHAN for a Teaching Hospital with John Hopkins Hospital as a partner, but with recession in USA that project got stalled and Care project also delayed. Now they have been given alternate land outside MIHAN but the final possession is yet to be obtained.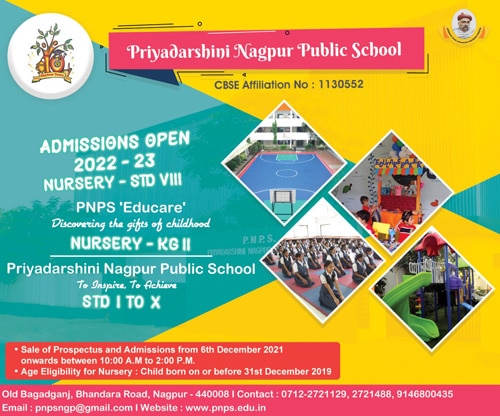 Dr. Kalantri in his address where he gave a 'peer review' of Care said that we have in India two kinds of big hospitals. The state run Govt. hospitals which are non-profit, have good Doctors on board but suffer from lot of other malaise like paucity of funds, lack of latest equipments etc. Then there are for-profit pvt hospitals whom patients tend to distrust.
"Between the two ends of Apathy and Avarice lies a hospital like Care which treats its patients with compassion, respect, dignity and honesty. Anyone who has been a patient here has glowing compliments for the Doctors, staff and administration. No one ends up feeling 'fleeced' " said Dr. Kalantri.
Dr. Varun Bhargava reminisced about Care's journey of 10 years spent in giving quality medical care to patients from Central India. 7 Million outpatients 9 lakh inpatients were treated in this period at the hospital which is also like a training ground for Doctors, nurses and Associates.
It has achieve a number of milestones like getting ISO, succeeding in doing Kidney transplants and being accredited with NABH.
It plans to raise the bar periodically with creating new Clinical pathways.
Along with taking care of the sick, Dr. Bhargava personally is committed to educating school kids across Nagpur through Life Style programs so they can grow up healthy. They have trained 350 MNC school teachers to impart this awareness to their students too.
They also plan to collect e waste from 500 homes around the hospital as part of their Corporate responsibility to society initiative.
" Care and its team of Doctors pledge world class health care to Nagpur today" he promised.