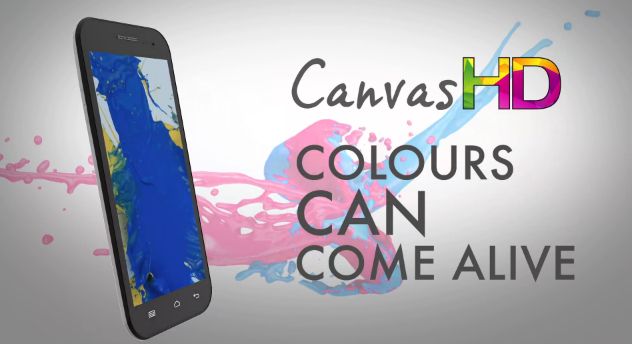 According to IDC figures for Q2 of 2013, Micromax stayed at No 2 spot and crossed the 2 million units mark in shipments.
The demand for Canvas series of domestic handset maker Micromax has shown an excellent upward trend! Hence Micromax, today said it aims to become the number one player in India in the smartphone category by Diwali.
IDC figures for Q2 of 2013 stats show that Micromax stayed at No 2 spot and crossed the 2 million units mark in shipments. This is an enough proof to make these dealers sure about their claim.
"As per the IDC figures for Q2, we are at number two with 22 per cent market share and given the growth we are seeing in the phablet category (Canvas series), we are aiming to be the top player by Diwali, which is Q3," quoted Micromax Co-Founder Rahul Sharma said.
In addition, IDC said, "The vendor is banking on the wave of phablet- driven smartphone adoption and is pushing the Canvas range of devices with bigger screens and compelling imaging capabilities".
Sharma said IDC data substantiates its success, considering the fact that the maximum growth in Indian smartphone category has happened 5 inch-6.99 inch category which has grown 17 times year on year and the phablet share has steadily risen to 30 per cent of the smartphone market in Q2.
Micromax has increased its share from 18.8 per cent in the last quarter to 22 per cent.
Sharma said not only in India, the company is among the top three players in Sri Lanka and Bangladesh also and exploring new markets too.
"We hope to cross 2.5 million units' marks by third quarter of this year," he added. Without commenting on the number, Sharma said the company will continue launching new devices in third quarter as well.