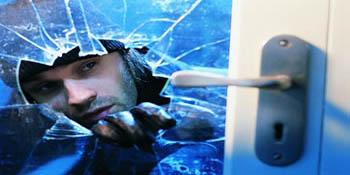 Nagpur News : In the broad daylight, despite of two security guards and surveillance cameras installed at the building, burglars easily broke open a businesswoman's flat and made away with cash Rs 7 lakh, gold and diamond jewellery worth Rs 10 lakh.
Shubhashri Wankhede, 43, had locked her 10th floor flat before leaving for her Ramdaspeth office on Thursday afternoon. Since after her husband Milind's death, Wankhede individually runs her business. She stays alone at home while her two son are working at Nashik and Pune.
The burglary came to fore when she returned home at around 4.30 pm and was shocked to see the main door lock broken-up. Cops informed that Wankhede had recently sold her another flat on the 11th floor of the same building and the cash Rs 7 lakh was one of the instalments.
Police said that the house was not ransacked. "Only the cup-board's lock was broken by thieves and things at bedroom were disturbed. It seems that the thieves were tipped-off about the cash and valuables and also the timings when the owner leaves the house," said police.
Cops suspect some one from the building might have tipped off the burglars. Interestingly, two security guards are deployed at the building and few CCTV's. Police said that they are yet to check the video recording. However, police sources informed that the faint images of the thieves have been captured in the recording and soon the burglars will be nabbed.
The security guard told cops that he didn't saw any stranger entering the building in the afternoon.