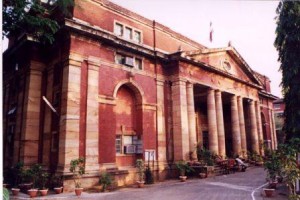 Nagpur News: There are numerous issues plaguing students of Rashtrasant Tukadoji Maharaj (RTM) Nagpur University today, hindering their routine studies, higher admissions and employment opportunities alike. While a few, rare issues do get sorted out when the Management Council (MC) and student bodies intensify pressure on the authorities, most problems and complaints in Nagpur University remain perpetually "under consideration". The upcoming University Senate meet, however, offers some hope.
Thousands of B.Sc (Bachelor of Science) students had gained admission in the Post Graduate Diploma in Computer Science and Application (PGDCS&A) course despite having secured less than the minimum marks required. In clear flouting of University rules, students with scores of 40% and 45% were given admission in the PGDCS&A course which requires a score of at least 50% for admission. These students have further been given admission to Master in Computer Application (MCA), and  University officials  have no idea of it. The issue has been put "under consideration" after it was brought to light.
External students of Master in Arts (MA) and Social Science (SS) who had missed their chance to fill examination forms due to delayed results, got an extension up to 20th October, and 30th October with late fees, after pressure was built by MC members and students. Post graduation students can now give their exams in winter or in summer. Before this student could start the exam only from winter.
Fifth Year LLB Law students are stuck between the old and new course. According to the new rule, students who wish to be promoted to the 7th semester from the 6th semester now need to clear 21 papers. This has created a problem only for the previous batch of 2009, whose failed students are now being refused admission. The students, hence, want to stick to the old exam pattern throughout the course. This matter is today "under consideration" by the Dean of Law and University authorities.
Engineering students are paying heavy admission fees to colleges and exam fees to the University. Students are required to pay full exam fees despite being unable to pass one or more of the written papers or practical exams. Students who fail their practical exams are nevertheless required to pay both the written exam fee and the practical exam fee. Engineering students want justice in this matter. This matter will be raised by Senate members during the upcoming meeting on November 1.