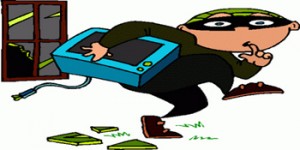 Nagpur News : In separate incidents, burglars broke into three houses and decamped with cash, gold and valuables worth Rs 3 lakh.
On Saturday evening, a retired defence employee, who returned home after a long vacation was shocked to find his front door lock of his Siddharth society residence at Eighth mail in Wadi police station area.
Niranjan Kumar Ghosh stated that the burglars has made away with cash Rs 10,000 and gold ornaments worth Rs 1.7 lakhs from the home. Ghosh had gone for vacation on November 4.
In other incident, thieves bent the tin shed of the roof of grocery shop to gain an entry and fled with cash Rs 70,000 kept in the drawer. The shop is owned by Gulshan Mahurkar just near to his residence near Lalganj police chowky. He noticed the burglary on Sunday morning. Pachpaoli police have registered the case.
Third incident took place at PWD clerk, Arun Kutarmare's residence at Rakesh lay out in Belatrodi road on Saturday afternoon. Police said Kutarmare's family had been to relative's house while he had gone to his office when the burglars broke open the lock of main door and robbed gold valuables and few cash worth Rs 68,000.
The incident came to light in the evening when Kutarmare returned home. A case has been registered at Hudkeshwar police station.