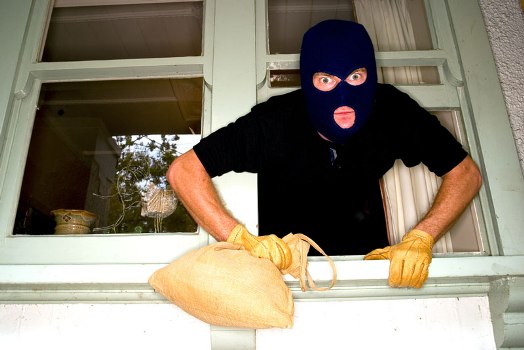 Nagpur News:
The house-breaking incidents, notwithstanding the tall claims by top Nagpur police bosses over decline in several crimes by sustained patrolling, growing by leaps and bounds.
According to reports, the criminals on the prowl, entered a house by cutting iron rods of a window and made a clean sweep by grabbing booty of gold-silver ornaments worth Rs 2,35,000.
According to police, the house owner Quadir Khan had gone to duty in Somalwada at about 9.30 am and his family members were on a visit to Bengaluru in Karnataka. The thieves, with their expertise in targeting  a closed house sans owners, took advantage of the situation and entered Quadir's house by cutting the iron rods of the window so silently that no one noticed their act. The fact is very very baffling as the criminals had entered the house in daylight in busy area of Adarsh Nagar, Nandanwan Layout . Once inside, there was no stopping, and this way the goons relieved the owner Quadir of a bounty worth Rs 2,35,000 leaving the house upturned for Quadir.
On the complaint of Quadir, Nandanwan police have registered an offence of theft and are probing the matter further.