Burglars grab booty worth Rs 1,55,000 by striking at a house in Mohan Nagar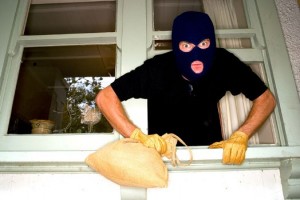 Nagpur News:
One more house-breaking incident was added to the shabby history of Nagpur  crime scenario. According to police, this time the victim house belonged to one John Joseph Tanmaguda (62), a resident of Flat No 3 TC, Vaibhav Laxmi Apartment, Mohan Nagar, Nagpur. He and his wife Fancy John had gone to a doctor in the afternoon.
The burglars, God knows how they come to know about locked houses, struck at John's home and cleared the steel almirah of gold jewellery and a cash Rs 15,000 collectively valued at Rs 1,55,000. The thieves left the place in order to shock John and his wife. And, John, really was shocked to find the door lock broke open when he returned home at about 3 pm. He also found the gold jewellery and the cash missing. Left with no choice, John rushed to Sadar Police Station and lodged a complaint about the theft at his house. Sadar police registered an offence and are probing the matter further.