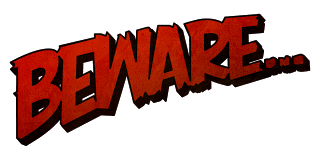 Nagpur News:
Hundreds of criminals and hundreds of tricks to rob people. In a very unique tricky act some criminals relieved a person of Rs 25,000.
According to police, some unidentified goons in police uniform, trapped a farmer one Bhakru Fating (46), resident of Teli Mangli, Mouda, who was returning home after selling "Chana" (Gram) at Kalamna Market. At the same time some criminals in police uniform accosted him and informed him that a "murder" has taken place and removed Rs 25,000 from his pocket. The criminals "showed" Bhakru as they were putting the cash into his bag. It took some time for Bhakru to sense something amiss and he checked the bag. And for his bewilderment, Bhakru found the bag with other stuff but the cash missing. Missing? The criminals had not put the cash into the bag at all.
The incident occurred at about 7 pm when Bhakru was waiting for an auto at the gate of Kalamna Market after selling his "Chana" (gram) and the cash Rs 25,000 he received for the same. At the same time two goons in police uniform approached him and informed him that a "murder" has taken place and a checking is going on. The "stupid" Bhakru, too, believed them and told them that he has sold his "Chana" and is carrying Rs 25,000 received as value of the stuff.
The "policemen" asked Bhakru to keep the money in the bag instead of his pockets. Bhakru, as per "directive" of the "policemen", started transferring the amount into the bag. But the goons, in the name helping him, grabbed the money for themselves by diverting attention of Bhakru towards another direction. And not to mention, fled the spot as speedily as they can leaving Bhakru short of Rs 25,000. But when Bhakru suspected some foul play, it was too late. The shocked Bhakru could do one thing and that is to lodge a complaint with Kalamna Police who have registered an offence and are launched hunt to arrest the expert "policemen."