Burden of Bank scams should not fall on Taxpayers – VTA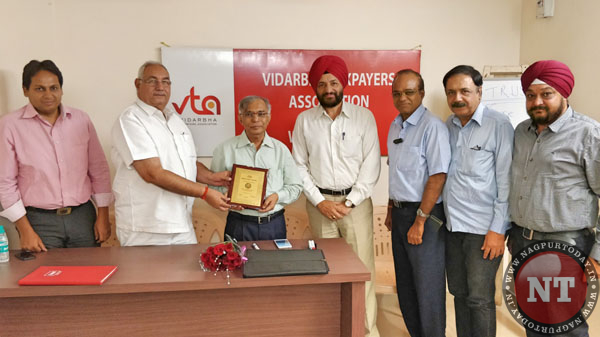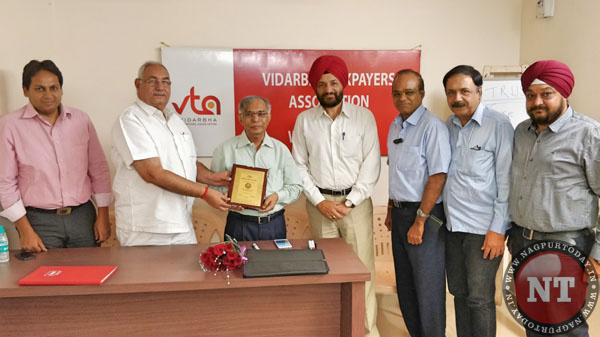 Nagpur: Recent Punjab National Bank (PNB) cases of Nirav Modi and Mehul Choksi has fiscally shaken the nation and fear of many more such deception coming up in near future has made all the taxpayers worried considering trust with their bankers. To exactly understand the situation as regards to after impact of such cases, Vidarbha Taxpayers Association (VTA) invited banking expert Sudhakar Atre to inform VTA members about its consequences.
J. P. Sharma – VTA president in his opening remarks raised valid issue of such burden falling on taxpayers either by banks raising their service charges or Government to recover such amount by introducing cess or increasing taxes? Instead why not Bank Officials who are hand in gloves with the fraudster be punished and recovery made by disposing his wealth and assets along with that of swindles assets.
Sudhakar Atre, explaining the subject said, the scams in banks are not uncommon but the recent banking scams have attracted much media attention. Perhaps because PSBs are involved in it and majority of the people are banking with them. This number has phenomenally increased after recent demonetisation and JANDHAN drives. Hence concern of the people about safety of their deposits is quite natural. But unfortunately, much of the discussion is either misinformed or politically motivated. Instead of probing the scam and evolving ways and means for avoiding its recurrence in future, much of the discussion is diverted to settle the political scores.
Atre said entire business community cannot be blamed for crimes of some, similarly honesty and integrity of all bankers should not be questioned for the dishonest acts of some black sheep. Vested interests taking the opportunity to malign the image of PSBS should remember that scams and failures of private sector banks are also not uncommon. The protagonist of privatisation must remember the great role played by PSBS for the development of Agriculture, MSME and small businesses.
Atre recommended that no guilty should be spared but any blanket ban on credit to business will cripple the economy. The mutual trust is the foundation of the banking and everybody must remember that any effort to undermine this will create chaos which no democratic country can afford. Hence its high time Government should clearly assure general public about safety of their deposits.
Present in this VTA meeting were Tejinder Singh Renu – Secretary, Pawan K. Chopra – Treasurer, Hemant Trivedi & Amarjeet Singh Chawla – Joint Secretaries, Executive Body Members Sanjay K. Agrawal, Saqib Parekh, Rohit Kanoongo, Ashwin Agrawal, Veeru Balani, Govind Patel, Rajwantpal Singh Tuli, Harmanjeet Singh Baweja & others.