The goons assaulted the youth with swords, iron rods near Bada Tajbagh under Sakkardara Police Station jurisdiction.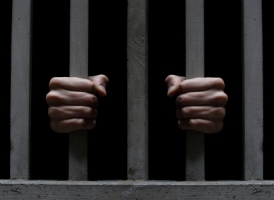 Nagpur News.
Walking in the footsteps of his elder brother and dreaded criminal Raja Ghaus, Pappu Khwaja and his accomplices were booked by Sakkardara police on the charges of attempting to murder a youth on Sunday. All the accused have been reported absconding.
Sakkardara police informed that Pappu Khwaja and his accomplices Tareef Hussain alias Chhotu and Amir Sohail alias Golu attacked the youth Sheikh Mosin Sohail Sheikh Gaffar (19) with swords and iron rods on Sunday while he had gone to buy 'kharra' at a 'paan thela' in near Bada Tajbagh. Sheikh Mosin, a resident of Bada Tajbagh, went to buy 'kharra' at Ali Taj Pan Palace at around 9 pm on Sunday. The "paan thela" owner told him that 'kharra' is not ready and it would take some time and thus Sheikh Mosin went to the nearby tin shed for watching carom being played by some youths.
Meanwhile, the accused Pappu Khwaja, Tareef Hussain alias Chhotu and Amir Sohail alias Golu, all residents of Bada Tajbagh, accosted Mosin and started quarrelling with him over some issue. They accused Mosin of hooliganism in the area 'ruled' by them. The trivial argument turned into the heated exchange of words and in the moment of rage, the accused attacked Mosin with swords and rods with intentions to kil him. Mosin sustained serious injuries on head, chest, hands and legs. The assailants fled the spot when Mosin started shouting for help.
The nearby residents rushed Mosin to Government Medical College and Hospital for treatment. On the complaint of Mosin, Sakkardara police have registered an offence under Section 307 and 34 of the IPC against the accused and launched a manhunt to nab them.
During the preliminary investigation, it was revealed that Pappu Khwaja was the younger brother of Raja Ghaus who is in Central Jail for gun firing at policemen a cauple of months ago. Interestingly, an accomplice of Ghaus, Gupta has been arrested in Jabalpur just few days ago. It is also interesting to note that Pappu Khwaja has a record of juvenile crimes and was charged for attempt to murder in the tender age of 16. With the involvement of Raja Ghaus brother in the case, police are taking all measures to arrest the goons as soon as possible.