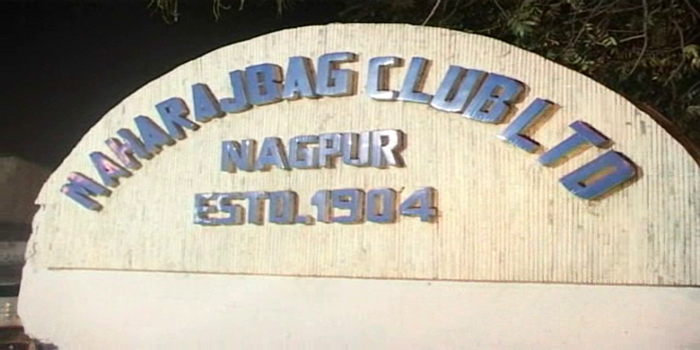 Nagpur News : The CBI raid on three corrupt Central Railway officials accepting bribe to the tune of Rs 5.35 lakh at different places in Nagpur on Thursday has opened a can of worms as the episode continued late night with intensive search on the residences of all the three. All the three tainted officials have been harassing a railway contractor Ritesh Surana by not clearing his previous bills of around Rs 15 crores and issuing new work order for Rs 3.53 crores. They were demanding their 'cuts' from the contractor against the clearance. Hinganghat resident Surana is a civil contractor who supplies 'gitti' and other material to the railways.
While the Divisional Engineer (south) G. S. Yadav was nabbed as he squeezed in the bribe of 3.53 lakh at his bungalow from the said contractor Ritesh Surana, the Office Superintendent Kumar Sanjay and Head Clerk Mohammed Mujammil Shakeel were caught taking Rs 1 lakh each from the same contractor at Maharajbagh Club. The latter two officials dared a much carefree attitude as they openly took bribes that caught the eye of CBI sleuths who were already present there. Another Rs 50,000 was also recovered from Shakeel's pocket which is suspected to have been accepted as bribe from some other 'client'.
Later in the night the sleuths went ahead with thorough search exercise at the residences of all the three. They recovered Rs 7 lakh from Divisional Engineer Yadav's bungalow near Bole petrol pump, apart from the bribe money of Rs 3.53 lakh which he lately took from Surana. The raiding officers then moved to the apartment of Shakeel at Nelson Square in Sadar and Kumar's flat at Ambazari bypass road where they seized documents pertaining to disproportionate assets and unaccountable jewellery worth lakhs of rupees.
Maharajbagh Club – Safe haven for accepting bribe?
This is probably for the first time CBI sleuths has conducted such a major action on the railway officials in Nagpur. Sources revealed that the railway officials accepting bribe from the contractors is quite common in the city. Maharajbagh Club is an open platform to enable the corrupt officials to operate on their free will. Insiders informed that every day the railway officials seal the 'deal' with some or the other contractor trying to get his accounts cleared at the club. While the security guards outside the club keep an eagle's eye over any outsider, the railway officials play the foolproof bribe game inside. Surana too was called at Maharajbagh Club by Shakeel and Kumar while Yadav tried to play a bit safe by calling him at his bungalow. Constantly harassed by three of them, Surana reached the CBI office and reported the matter. The CBI then laid a trap and caught the central railway officials unaware.