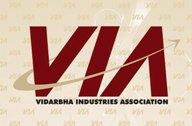 VIA – Marketing Forum is organizing a programme on "Branding: You And Your Business – An International Perspective "by Cyril Sukare, CEO, Canadian International (Speaker) on Saturday, 15th December 2012 at VIA Hall, Udyog Bhawan, Civil Lines, Nagpur at 6 pm
Brand resides within the hearts and minds of customers, clients, and prospects. It is the sum total of their experiences and perceptions, some of which you can influence, and some that you cannot. A strong brand is invaluable as the battle for customers intensifies day by day. It's important to spend time investing in researching, defining, and building your brand. After your entire brand is the source of a promise to your consumer. It's a foundational piece in your marketing communication and one you do not want to be without.
The speaker Cyril Sukare, CEO, Canadian International is an ex –student of SFS School, B. Pharm from Nagpur University and MBA from University of Missouri. USA. He has 30 years of experience that range from North America, Middle East, Africa, Europe & India. Cyril brings a lot of challenging perspective to the management coaching and marketing aspect.  He is an award winning speaker, mentor, evaluator and business coach, World record holder of Toastmaster International for fastest completion of Gold award.
Cyril in his talk will speak on Branding: You And Your Business – An International Perspective & will speak on Importance of a personal brand, Your brand approach to others, Looking at the outside and the inside, Setting goals, Networking for success, Communication strategies, Building your credibility, Brand You, Living your brand, Managing your social media presence, Having influence, Dealing with challenging people, Presentations and meetings. The speaker will also give three International Business Examples in regards to branding.