BOSS: coarse and superficial masala fun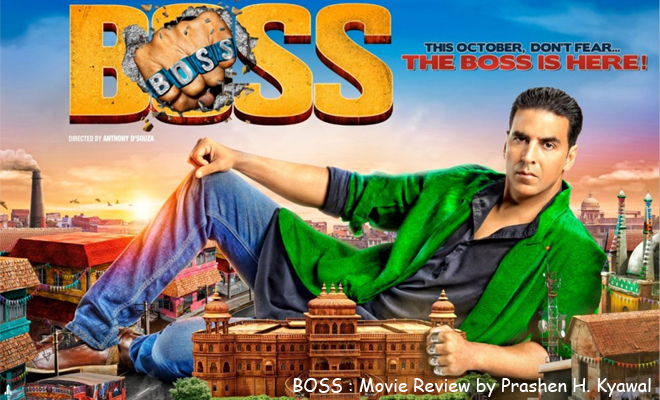 Disclaimer: I am a sucker for Bollywood masala entertainers. I love formula movies which are wholesome fun experience for everyone. In fact, along with all other audience, I wait for such movies from Bollywood.
Conditions apply: The only condition or expectation is, such masala potboilers must be engrossing and paisa wasool. Throughout its length, the movie shall keep me glued to the seat and swing me high and low through humor, emotion, action, etc all its masala.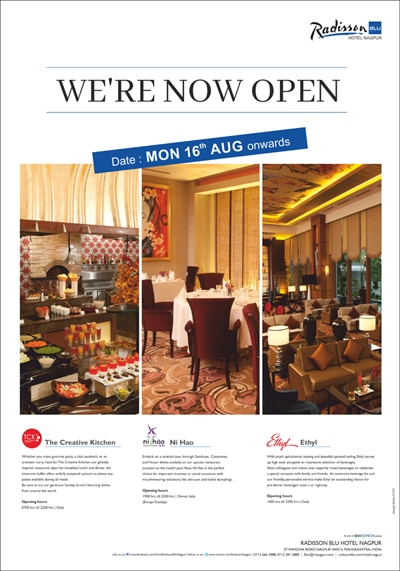 The Premise: Boss promises to be such paisa wasool masala entertainer.
Boss starts on a very positive note. If the first scene of the movie starts with veteran like Danny Denzongpa with impressive role, and if the first 20 mins of the movie has specially designed entry for almost all supporting cast including second lead, comic role, etc., then we are bound to believe that this is going to be awesome fun. And in most parts, IT IS!
I would like to get back to what I said in my "Besharam" review where discussed how due to urban upbringing and lack of life experiences, most current writer/directors fail to create something which touches everyone's heart. In the mean while, south indian industry had kept alive the formula and masala genre. They have a lot of such blockbusters. So Bollywood (which was looking for such screenplays) started remaking them since Ghajni. Directors like Prabhudeva, Anurag Kashyap proved that masala films still work in Wanted, Dabangg, etc. Boss is another movie in this series. It is a remake of Malayalam movie "Pokkiri Raja".
This is a story of a son who loves his father Satyakant Shastri (Mithoon Chakraborty) immensely but can never tell him. Due to his hot temper, he gets into fights easily for dignity of his father but in effect brings shame to him. His father disowns him but he gets an angle guardian in the form of transport king and contract killer Big Boss (Danny Denzongpa) who names him as BOSS (Akshay Kumar). His brother Shiv (Shiv Pandit) falls in love with Ankita (Aditi Rao Hydari) who is sister of evil policeman Ayushman Thakur (Ronit Roy). Boss gets involved in this tangle and have to solve it. So this time Bollywood plays the father card instead of regular mother card it used to play.
The original story is credited to the writers of  "Pokkiri Raja" which is adapted in hindi by Farhad-Sajid. I loved the screenplay where it follows 80s formula kind of story. I loved the first 20 mins and parts where past story of Boss is shown. I felt after Akshay Kumar joins the screenplay, it gets dicey and looses the force in his antiques. The emotional track feels superficial and comic parts get cheesy and crude at places. However, masses lap it all with applause. Overall, a more linear and tighter screenplay could have improved the movie a lot.
Director Anthony D'Souza has a left his bad form in "Blue" and is successful in giving a masala entertainer for the masses. He is brilliant in the childhood part of the story. However, if he had sat with his editor Rameshwar S. Bhagat and made the movie tad shorter than its current length of 2hrs 25 mins, it could have been a crispier. He retains the over the top treatment of south Indian films (watch for the "power plant" scene). It's ok for such films where the disclaimer itself request you to turn of your brain before you turn of your mobile.
Akshay Kumar is in full form and does his part with his trademark energy. However, it is high time he brings something different in his every character. He looks the same tapori and rowdy as in his past movies. He needs to re-invent himself before it is too late. This film will definitely give a big boost to his career. So must take care he delivers value to his fans in his future projects. I think this is one of the rare movie where the hero of the film does not have a love interest. I think rather than stretching the current content over such big length, they could've had fun filled romantic track of the hero (like Dabangg had).
The shining star of the movie is Ronit Roy as a badass villain. He excels in his role and has some author backed scenes. I say scenes because his role is scattered across the screen play and does not get required justice. However, even in such scenario, Ronit Roy does his best and gives a new option to the industry for negative role. His eyes, his dialogue delivery, everything is remarkable. After Mahesh Manjarekar's Policeman in Wanted, this character by Ronit I really hate and want him to die badly.
Shiv Pandit and Aditi Rao Hydari are ok. Aditi gets the required reaction from audience in her bikini clad entry scene and provides needed eye candy. Aakash Dabhade in the role of Home Minister's son is good and leaves impact.
Film has all good actors even character roles and even in small roles and that really increases the gravity of every frame. Most of the characters get special entry in the screenplay and these actors prove they are worth their screen time. Mithoonda looks unconvinced about his role and audience laugh at some serious scenes of him. That is a sadly a failure of an actor. Johny Lever, Parikshit Sahani and even Shakti Kapoor (in a cameo) do justice to their roles.
This movie is made with an approach to play safe so every successful formula or cliche is used. To give a visual treat to audience, Akki seems to have invited Prabhu Deva, Sonakshi Sinha and even Yo Yo Honey Singh for small cameos. Same happens with the songs in the movie. They play safe by using remix of the classic song "Har Kisi Ko Nahi Milta Yaha Pyar Zindagi Main", foot tapping party song by Honey Singh. It's better than having bad music so it works. Title Track and "Pitah Se Hai Naam Tera" are ok too. Background score by Sandeep Shirodkar is apt.
Cinematography by Laxman Utekar is top notch. He and the director are good at their craft and technic. Together they give a movie with high production quality.
Overall, it is a fun film to watch with friends and family (barring some dialogs and crude comic scenes). Only problem with the movie is that we forget it immediately after it is finished (thankfully). There is nothing good to remember over long time.
Rating :
Recommendation : If you have less tolerance levels and are strictly looking for quality cinema, you can surely skip this one. If you love masala Bollywood potboilers, book your tickets ASAP, grab your popcorn and enjoy the movie. I enjoyed mine.