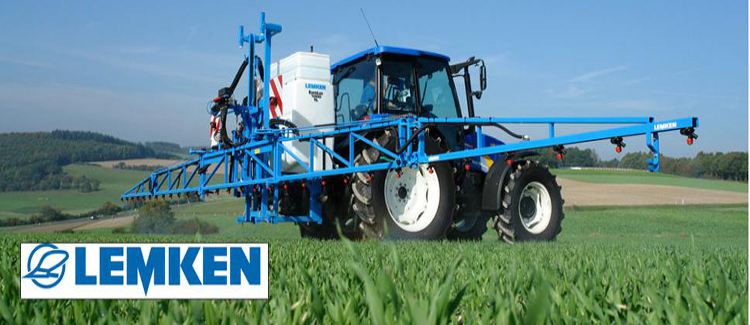 Nagpur Business News : Germany based Agro equipment manufacturer Lemken GmbH & Co. KG has set up a manufacturing plant in Nagpur with the investment of Rs 60 crore.
The plant will manufacture agricultural implements, hydraulic reversible plough, seedbed preparation implements, cultivators & disc harrows. This Lemken's first manufacturing plant out of Europe.
The hydraulic reversible ploughs that can be used on tractors over 40 HP in power. The company is planning to set up another plant in China by mid of 2013. Lemken also plans to export to countries in South-East Asia and Africa form Nagpur plant.
Lemken is setting up distribution network of 35 dealers in in Maharashtra, Punjab, Karnataka, Andhra Pradesh and Tamil Nadu in the next one year. The Indian agro-equipment market is roughly estimated at Rs 3,000 crore annually.
Speaking on the occasion Nicola Lemken, partner, Lemken GmH & Co. KG said "The continued development of agriculture, combined with the growing demand for modern technology due to change in cropping pattern, soil texture, climate and shortage of labour has provided LEMKEN the perfect opportunity to introduce its ploughs and other implements based on German technology to the farmers and contractors of India. The manufacturing plant set up in Nagpur will help us cater to this growing demand and at the same time expose the Indian farmers to the modern technologies and equipment."
Commenting on the Indian operations Arvind Kumar, CEO, Lemken Agro Equipment Pvt. Ltd said "In India, we plan to introduce the implements in phases starting  hydraulic reversible plough in the first phase and follow it up with seedbed preparation implements, cultivators and disc harrows for the second phase. All the equipment will be locally made from imported boron steel. The Nagpur plant will have a capacity to manufacture 3,000 units a year in the first phase and with the expansion of the second phase, the capacity will increase to 5,000 units a year."
"Agriculture has made substantial progress in the last three decades resulting in food grain production having reached a record level of 244.75 million tons in 2010-11. Continuous decline in the land size and ever growing population requires improvement in the yield. Till now this improvement was mainly through usage of good quality seeds and fertilizer without much development in the implement technology. We see the big growth potential in the years to come not only in India but other export countries around India including Africa" Arvind Kumar added.