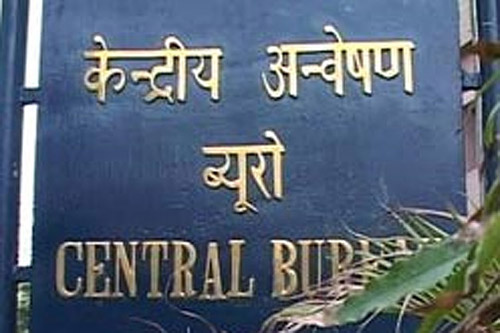 Nagpur News: Central Bureau of Investigation, Nagpur has conducted a joint surprise check in active association with Vigilance Team of Central Excise, Nagpur pertaining to checking of books of account of Central Excise and Custom and physical verification of the same with respect to the assesses and export oriented units in and around Nagpur.
For the last three days i.e. 19.3.2013 till 21.3.2013, CBI has conducted extensive checking in various pockets of Central Excise and Custom, Nagpur under the jurisdiction of Commissioner, Central Excise and Customs. On 19.03.2013, the joint surprise check team conducted checking in the Range Office, Butibori and also in the office of its assesses located at Butibori. Further checks were also conducted in Service Tax Department of Central Excise and Custom, Nagpur, Inland Container Depot, Nagpur and Range Office, Kalmeshwar.
Similar operation was done again on 20.3.2013 in the Service Tax Department of Preventive Wing of the Office of Commissioner, Central Excise and Customs.  Checking was also conducted again on 21.03.2013 in the Range Office of Central Excise and the office of one of its accessee at Bhandara, Office of Dy. Commissioner, Central Excise alongwith the office chamber of two of its accessee both located at MIDC, Chandarpur.
Huge incriminating documents have been taken by CBI, which are under scrutiny. Reliable source has informed that joint surprise check was conducted throughout India during the aforesaid dates as part of preventive measure adopted as per the policy decision of CBI. The entire operation was closely monitored and supervised by Shri Sandeep Tamgadge, IPS, Supdt. of Police, CBI, ACB, Nagpur.