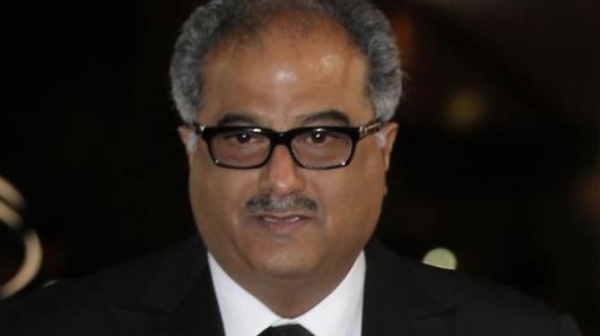 Mumbai: Even before the depressed and dejected Boney Kapoor could overcome the untimely death of his iconic wife Sridevi, he has reportedly found himself on slippery ground in connection with a multi-crore investment scam, according to reports.
According to reports, Boney Kapoor's nam had surfaced in 2001 in a scam worth crores. Later, the MPDI (Maharashtra Protection of Interest of Depositors Act, 1999) had ordered Boney Kapoor to return the depositors' money. But even after lapse of one year, he has not returned the scam money despite court order.
The matter pertains to the year 2001 when Economic Offences Wing (EOW) had registered a case against Ajay Thakkar and Thakkar family in connection with duping of hundreds of depositors to the tune of crores. Scanning of 'Books of Accounts" of Thakkar Family revealed that the accused Thakkar Family had transferred Rs 31 lakh to Boney Kapoor's company named Narasimha Enterprises. But an entry at Boney Kapoor's company had showed the amount as Rs 29 lakh. Subsequently, the MPDI Court, on March 22, 2017, had ordered Boney Kapoor to return this Rs 29 lakh along with interest thereon to depositors. But even after lapse of one year, he has not followed the court order. In the year 2001, the accused Ajay Thakkar had cheated 915 investors to the tune of Rs 58.59 crore. The investigating agency, Mumbai EOW, could recover only Rs 5 crore of the amount till to date.