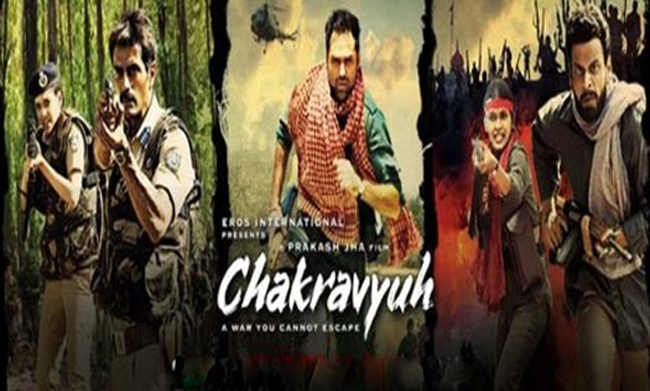 Nagpur Bollywood News : Prakash Jha's 'Chakravyuh' is in fresh trouble. The song 'Mehangai' from the film, which revolves around the political and economic situation of the country, is the rallying point of all trouble this time around.
A legal firm, on behalf of M/s. Birla Brothers Pvt. Ltd., has sent a legal notice, dated October 3, to the makers of 'Chakravyuh'. The lines from the song 'Mehangai', Birla ho ya Tata, Ambani ho ya Bata, sabne apne chakkar mein desh to hai kaata, are the ones that have been mentioned as derogatory. The notice has been sent to Prakash Jha, the director of 'Chakravyuh', producer Sunil Lulla, songwriter A M Turaz, composer Vijay Verma and singer Kailash Kher.
According to what the notice says, The Birlas "take pride, and justifiably so, in having built an impeccable reputation on the foundations of fairness, equality and sustained commitment to the development of society and the country". It also states that the Birla group has a "has a history spanning 150 years of dedicated service and contribution to the well-being of the nation through social and charitable endeavours".
The portions of the song mentioned derogatory in the notice have been asked to be removed within 48 hours along with publishing an unconditional apology in the media.
The film stars Manoj Bajpayee, Arjun Rampal and Abhay Deol, and is slated for release October 24, 2012.