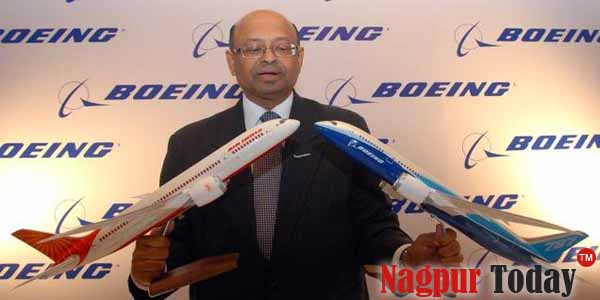 Nagpur News :
Much delayed Boeing's USD 100 million MRO (maintenance, repair and overhaul) facility in Nagpur starts by December this year.
"In all likelihood, the first flight from the MRO should take off by December," sources at Maharashtra Airport Development Company (MADC) told PTI.
The civil work on the project is over and now the installation of electronic equipment is to take place, sources said.
In feb this year, Dinesh Keskar, sales head for APAC and India at Boeing, has allready said, "Ninety percent of the construction is complete and by the second quarter of this year we will have finished all the construction and other requirements that Air India has put on us."
Being built at an investment of USD 100 million (fully borne by Boeing) and spread over 50 acres, the Nagpur MRO is the offshoot of an agreement between Air India and Boeing Corporation following the Dreamliner orders placed with the the US company in 2006.
Late last year, Maharashtra Chief Minister Prithviraj Chavan had said the work on MRO facility would be completed by March 2013.
Touted as one of the most modern MRO facilities in the sub-continent, it will service aircraft such as B-737s, B-777s and dreamliner B-787 Dreamliners of both domestic as well as international carriers.
National carrier Air India, however, will be able to use the facility for free as part of Boeing's offset obligation. Also, the facility will have two wide-body hangars and a GE90/GENX engine overhaul shop.
Air India had early this year hived off its MRO unit into a separate business entity, Air India Engineering Services and placed around 7,400 of its workforce under it.
Besides undertaking the in-house maintenance, repair and overhaul of the Boeing aircraft, the MRO facility will also fetch business from third-parties to make the subsidiary viable.