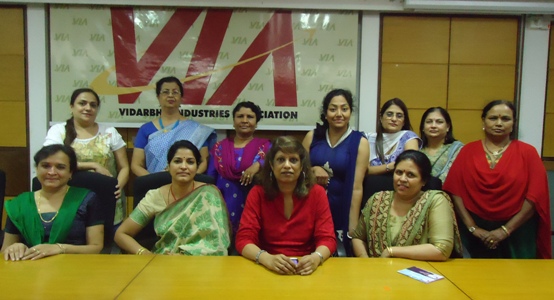 Nagpur News:
The Ladies wing of VIA under the leadership of Anita Rao, will be participating in the 'Indian Trade Fair' Dubai from 3rd to 5th September 2013. Products like Handicrafts, Murals, Paintings, Designer garments will be on display. The exhibition is organized by Silverstone Corporation LLC Oman will be held in Dubai International Convention & Exhibition centre. The exhibition is supported by Deptt of Commerce , Ministry of Commerce & Industry, Ministry of Micro Small and Medium Enterprises, Government of India. Through the exhibition the Government aims to further improve the bi-lateral ties with Middle East.
The IFT Dubai 2013 is expected to provide the Lady Entrepreneurs if VIA the perfect gateway and excellent opportunity to launch their quality products , new products and strategic tie-ups not only in the growing UAE but also the whole of Middle East , taking into consideration the flow of visitors including Traders, Businessmen and large number of general public. Many Europeans are also likely to visit , as they too have a fascination for Indian Murals and Handicrafts.
The participating members of VIA LEW have been provided subsidy by NSIC under the Government scheme for Women Entrepreneurs of Micro and Small Scale Industries.