Damocles'' sword still hangs over exam dates of Engineering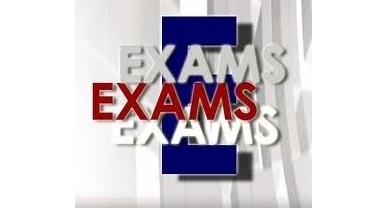 Nagpur Today.
Amidst so many rumours and talks that the dates of examination of engineering has been postponed, very irked students' representatives and media personnel had a talk with the Vice-Chancellor, Pro-Vice-Chancellor, Controller of Examinations etc.
Almost everybody wants to know for sure, if the examinations are really postponed. The engineering students of all semesters who are set to appear in the Winter Examinations from mid-November onwards are continually under pressure to study. These rumours make them sigh with relief, since many of them are not well prepared due to many factors or causes.
The major one being the festive occasion that has spread its aura in the atmosphere of the city. While their friends and relatives are enjoying themselves, they have to sit down and slog over books.
The authorities however are very reluctant to commit anything. When Nagpur Today spoke to a few authorities a few days ago, they vehemently denied any such postponement.  Yet how does such rumours start and spread is anybody's guess.
In a meeting held on November 11, 2013, the Board of Education had recommended to postpone all the exams scheduled for November 12, like B.A, B.Com, B. Sc, etc.
While the emergent meeting was going on in the morning the ABVP activists stormed into the meeting hall, raising slogans against the varsity authorities for unplanned dates of exams. They alleged that one of the paper of Law is coinciding with the papers of Company Secretary's exams scheduled to be held on November 23. After hearing their pleas, the authorities have decided to hold one paper in the morning hours and the second paper in the afternoon so that neither students of Law nor Company Secretary suffer.
Sources in the Varsity said that due to two main reasons, it was recommended by BoE to postpone the exams. The first is that many students of many colleges have not yet received the Hall Tickets for the examination. The second being that the exam forms of seven colleges were not accepted by RTMNU without furnishing  any valid cause or notice for the rejection.
Sources also added that now Vice-Chancellor has to take a call and decide on the fate of many students. However it is not clear, if the Vice-Chancellor has to abide and take a  decision on the recommendations of BoE.