Bluetooth the boon for mobile communication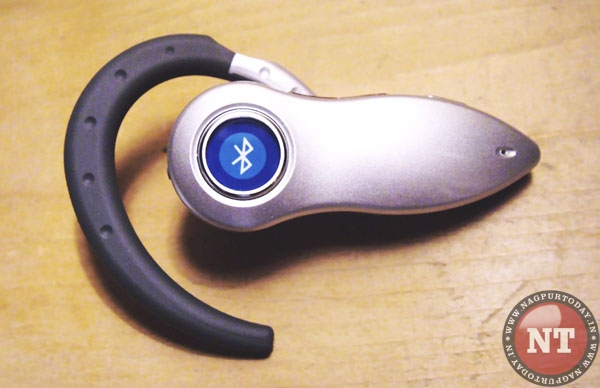 Nagpur: Bluetooth is designed to operate in an environment of many users. Bluetooth is a global wireless communication standard which connects devices together over a certain distance. Bluetooth technology is a vital paraphernalia for inter or intra cell-phone communication. This is one of the important facilities because of its mobility too. One can set-up a Bluetooth connection while on the go without the need for a power outlet. This becomes an effective tool with Internet connection or any other items.
Six uses of Bluetooth which can be used other than Wireless Audio
Bluetooth technology is a technology which enables us to create a wireless connection between two devices. In most cases people use Bluetooth technology for connecting their smart phone, android cell-phones, windows-phone, symbian cell-phones or computer with an audio device for wireless audio transmission. Here we will list six different uses of Bluetooth other than wireless audio transmission:
Bluetooth Tethering:
A few months back, surprisingly it was discovered by some youngsters that they could tether their smart phone to their Personal Computer (PC) using Bluetooth (without cable). I am sure many of you would be surprised to know this. Tethering is a process of sharing the mobile data or Wi-Fi connection of your smart phone with your desktop PC or laptop. Most commonly, this is done using Wi-Fi (for laptops) or a cable connection (for desktops), but there is also an option for Bluetooth connection in the same menu. You can use this option to tether your smart phone to a Bluetooth enabled PC – preferably a desktop PC with a Bluetooth radio device connected. You can easily find one on Amazon.
Transfer Files between Two Devices
You already know that you can transfer files between two smart-phones using Bluetooth; the good old cell-phone (aka dumb phone) users surely know. However, you can also connect your smart phone with your Bluetooth-enabled PC to exchange files. Two Bluetooth enabled PCs can also connect with each other for transferring files. It might not be as fast as a cable connection but can be a good replacement when you don't have a cable with you.
Play Multiplayer Games Over Bluetooth
App stores are full of multiplayer games to be played over an Internet connection, but did you know there are many multiplayer games that can be played over Bluetooth? It is quite fun to go one-on-one against your best pal while in person. You can find Bluetooth-based games on both Google Play Store and Apple App Store – some of the titles are listed below.
Connect Different Devices
As Bluetooth's main purpose is to create a wireless connection between two devices, there are many devices that can be connected using Bluetooth. Some of the devices are listed below.
Mouse: There are many Bluetooth mice that will easily connect with your PC, tablet and even smart-phone using Bluetooth.
Keyboard: Bluetooth keyboards are also available for wireless Bluetooth connection with your PC, tablet and smart-phone. They are a good solution for using a full physical keyboard with your smart-phone.
Printers: Many Wi-Fi-enabled printers also come with Bluetooth connection to wirelessly print documents when you are near the printer.
Bluetooth Gamepads: Bluetooth gamepads, like Playstation controllers, use Bluetooth connection to connect with the console. This also enables them to connect directly with other Bluetooth-enabled devices like a PC, tablet or smart-phone to play supported games. For example, you can connect your Playstation controller to your Android phone to play PSP games on Android.
Control Home Security Gadgets
Many smart home security gadgets come with Bluetooth support to control them wirelessly. For example, you can use your smart-phone as a key to lock or unlock your doors (no need for a key). Some alarm systems also come with Bluetooth integration.
Bluetooth and Cars
Bluetooth and cars go really well together, but apart from making hands-free calls, you can do many other things with the right device and setup. Some of the things you can do include listen to smart phone music from car speakers, narrate and listen to text messages aloud, and tether a smart phone with a car's navigation system to get live updates using mobile data.
Compiled by Vishruti Chanchlani