Phone category – Phablet
Price – Rs 39,990
Nagpur Response – Yet to reach but predictably dull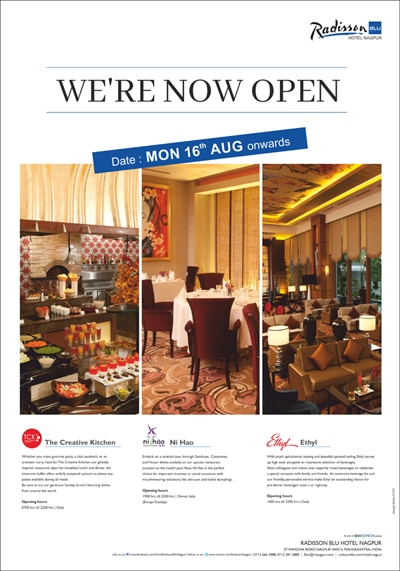 Thumbs Up
–       Remarkable battery life Instant previews
–       Unique actionable Toast Notifications Sound quality
Thumbs Down
–       Toast Notifications Sound quality works better on BBM Voice and Video
–       Poor camera picture quality
–       Contact management problem despite great battery, removable battery
All set to hit Nagpur mobile circles this Dhanteras, Blackberry's brand new launch Z30 is the company's first attempt in the phablet segment. With the situation going quite reverse for the Canadian phone maker to tide the unfavorable winds in Indian market, Z30 is seen as the ultimate resort to salvage the company's declining graph. Seen as a predecessor to Blackberry's earlier Z10, Z30 comes with multiple features that take it to the level slightly above phablets.
Facing stiff competition from Samsung, Sony and LG, Blackberry is still finding tough to stand firm in the market with its hi-end model. But its latest proposition too fails to fix the trouble. For now, let's take a look into Blackberry Z30 – the phone that has already hit the galleries at big cities and can be owned for Rs 39,990. The price in Nagpur may slightly differ but the difference should not be too much.
Z30 has a larger screen with multiple microphones for voice clarity and the newly devised antenna technology that Blackberry claims will be of great help in poor network areas. And a well performing battery ofcourse.
The BlackBerry Z30 has a 5-inch super AMOLED responsive glass display that blends beautifully into its edges. But its 295ppi resolution is not a shade on the Samsung Galaxy Note 3's 441ppi. Plus, it looks a lot like the HTC One, except for the woven carbon fiber back cover picked up from the BlackBerry Q10. The phone now has four microphones, two of which are visible on the right panel. The micro-USB and micro-HDMI ports are on the left side. All this has been packed into a sturdy 9.4mm frame. Overall, the design is quite impressive. What immediately strikes you at first glance is the large bottom frame in a brushed metal finish. Unlike the Z10, there's no way you'll mistake the top for the bottom.
There's also 2 GB RAM and 16 GB application storage, expandable using a microSD card of up to 64 GB. And for the first time on a BlackBerry you can also add USB devices (flash drives, mouse or keyboard for instance) using USB OTG (On-The-Go). Miracast, which in this case enables wireless delivery of HD video from a Z30 to a compatible device like a HDTV (or using a Miracast dongle), via Wi-Fi Direct, is also supported.
Camera features include Flash, continuous and touch to focus, image stabilization, a proprietary Enhanced Super Resolution Digital Zoom (5x), and 1080p HD video recording. Shooting modes include Normal, Stabilisation, HDR and Burst mode. Scenes gives you the choice between Auto, Action, Whiteboard, Night and Beach or Snow.. Great in daylight, and microphone cut background noise well too. Not so great in bad light. On the sound front, the stereo speakers are a great addition, but what's unique is what BlackBerry calls Natural Sound technology, part of BlackBerry OS 10.2, that supposedly makes BBM Voice and BBM Video chats sound more natural and realistic.
Don't expect miracles on the application front if you are considering a Z30. The truth is that Google Play and App Store are adding as many new apps as BlackBerry World and playing catch-up is an almost impossible game for BlackBerry.
So all you phone freaks, check this out to catch up on the latest arrival in the digital gallery. Hopefully, you like it.